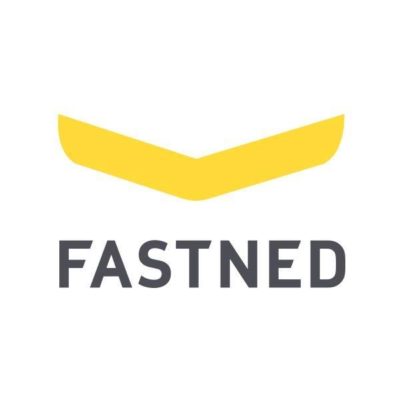 Fastned has an opportunity for an architect lead to join its team in Ghent, Belgium.
Join a fast-growing and diverse company working towards a better future! At Fastned, you can work on tangible sustainable infrastructure to accelerate the transition to electric mobility. Our goal is a European network of fast charging stations in prime locations where electric drivers can charge their cars with power from the sun and wind.
As an architect lead Belgium, you will contribute to the company's success with your strategic and creative thinking and by delivering station designs for the best customer experience. You will integrate our modular Fastned stations into service areas along highways and inspire the team to acquire creative solutions for new locations. Over the next year, your focus will be heavily on designing and developing new locations.
You will mainly be responsible for managing the team of architects in Belgium and delivering station designs for new sites from initial sketch to site investigation, obtaining building permits from regional and local authorities. You will also oversee the execution plans and construction details for our contractors on site. You will go on site visits with construction managers to see your beautiful projects being built! Furthermore, you will contribute to the development of new Fastned shops and other potential services alongside our charging stations.
Your role as architect lead is crucial to our multidisciplinary team. During your daily activities you will mainly spend time with our local Belgian team consisting of architects, public affairs managers, expansion managers and construction managers. You will also be in contact with our architects in the Netherlands, Germany, the United Kingdom, Switzerland and France. Become part of a young, innovative and growing company in the e-mobility sector. Use your design skills to make the earth a more sustainable place!
Job requirements
We are looking for an architect who leads the Belgian design team and collaborates with other stakeholders during all phases of a project: from the first sketch to the execution phase. You are familiar with the importance of branding and visual identity and you can apply traffic safety regulations to your own design proposals. You are a real team player and you are proactive in seizing opportunities. You are not afraid to make mistakes and you are continously learning. "Think like a founder" is a statement you recognize yourself in.
In addition, you also meet the following requirements:
five-plus years of experience
you are an AutoCAD and Revit expert
you can confidently discuss projects with local authorities and you have experience with permit processes in both Wallonia and Flemish regions in Belgium
you have experience leading teams and/or projects and you enjoy coaching and mentoring junior architects
bonus points for experience with retail
added value if you can create beautiful visuals
you speak fluent Dutch or French and English at a professional level
you are highly motivated to accelerate the energy transition and be part of a sustainable company that makes a difference
Build a better future with us
Working at Fastned means working with people who are motivated to accelerate the transition to sustainable mobility. Together with currently 170 colleagues, our ambition is to build Europe's best fast charging network. We currently operate in six countries (Headquarters in the Netherlands, offices in Germany, the United Kingdom, Switzerland, Belgium and France) and we are growing fast.
We work hard to change the world, but we don't forget to celebrate our successes – big and small. We provide daily vegetarian lunches at our offices, throw infamous Christmas parties, there is an annual trip abroad and you have 24-hour access to our fleet of electric vehicles (all charging costs covered). Other benefits include eco-checks, supplementary pension, hospital insurance, access to our employee option plan and equipment of your choice.
Interested?
We'd love to talk to you! Apply now, send your CV and let us know why you'd like to join Fastned.
Fastned stands for equality and inclusion. We welcome applicants of all backgrounds, gender identities, sexual orientation, religion, neurodiversity, disabilities, parental status or any other protected characteristic that makes you unique.
Salary: Undisclosed
Applications have closed.