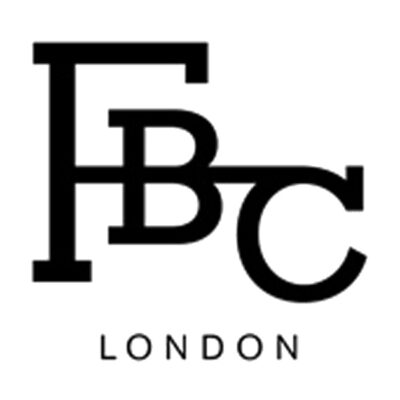 FBC London is hiring a production and product development manager to join its team in London.
Office-based role on Pimlico Road, London,  Monday to Friday, 9:00 am to 6 pm with one unpaid hour break for lunch.
25 days holiday per annum including the three days between Christmas and New Year when the business is closed.
£45,000 to £55,000/annum depending on experience.
Founded by the renowned British interior designer Fiona Barratt-Campbell in 2013, FBC London is an exclusive collection of handcrafted furniture and lighting which embodies Fiona's signature style of simplistic elegance, luxurious detailing, and richly textured finishes.
We are looking for someone to be part of our small and friendly team to assist the product development and production manager at our London flagship showroom on Pimlico Road.
The product development and production manager of FBC will have a minimum of three to six years of experience within high-end luxury furniture production and supplier manufacturing processes role along with a relevant degree or education preferably in design or manufacturing. A sound knowledge and understanding of manufacturing and logistical processes are essential to oversee the full cycle of FBC's production and processes. Lighting and furniture workshop knowledge would be an advantage.
Reporting directly to the creative director of FBC and the director of operation, they need to bring a strong level of expertise in the manufacture and development of unique furniture and finishes. They will have a proven ability to work independently and be confident collaborating not only with our clients but also with FBC admin, the sales teams as well as other group departments.
They should bring to the group a level of expertise that helps it operate at the highest level and should also understand the management methods by which the group operates. Their expertise could potentially bring constructive ideas and methods which will improve the group's existing structure.
The production manager will also take part in the design and development of new products, finishes and prototyping.
Skills:
efficient, very well organised and have excellent attention to detail
administration and development of high-quality batch/limited edition/bespoke furniture and interior products
experienced in use of AutoCad, Solidworks and furniture rendering software
costs management and sales margins
budgets and forecasts
full cycle furniture production including due diligence to ensure quality control and consistency throughout the collection
the production of prototypes and quickly adjusting processes to allow development of final product
research and development of new product lines and materials
meeting tight deadlines and short lead times
dynamic being flexible, professional, compliant, and diligent under pressure
well-organised with excellent attention to detail in every area
fluent written and spoken English. A knowledge of other languages particularly Portuguese is beneficial
Responsibilities:
production of drawings for all standard company products
development of production drawings for bespoke items
responsible for product instructions and maintenance manuals
assist procurement manager with quality control of the company's products
working with the procurement manager in planning work schedules, checking and coordinating
fabrication timescales, resources, and production information ensuring delivery dates are met
preparing care instructions and installation instructions for a wide range of products
providing operational support to guarantee smooth running of projects
developing bespoke pieces with clients and sales team
responsible for all clients and supplier sign-off documents
in addition to the duties which this position normally entails there may from time to time be additional or other duties as necessary to meet the needs of the group
Please submit your resume and portfolio via the apply for job button below.
References essential.
Salary: £50,000 - £55,000
Applications have closed.