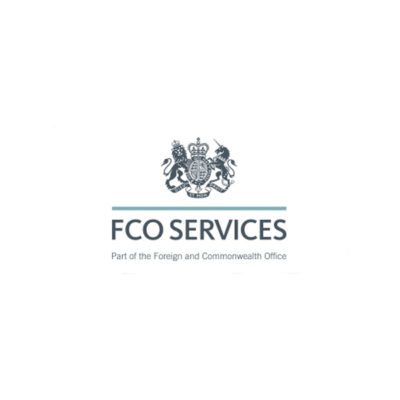 FCO Services is looking for an interior designer to join its team in London.
Salary: £33,000-£38,000 plus benefits
Contract: fixed term contract for 12 months
Location: Central London
At FCO Services, we protect information, assets and people for customers all around the world. Governments trust our approach because of the reliable, focused and committed individuals who make it all possible. This is your opportunity to become one of those individuals, applying your design and construction industry experience to unique and iconic buildings around the world.
Work on buildings of special significance
You'll be working as part of a professional team that is responsible for delivering a wide range of interior design projects and programmes for diplomatic buildings around the world. Your job will be to contribute to new build and refurbishment works by presenting drawings, specifications and other design solutions, and offering professional advice on everything from furniture to flooring and finishes to fittings. You will also undertake surveys and carry out onsite inspections of completed works, as well as getting involved in producing tender documents.
The types of projects you'll be working on will involve residential as well as workplace design and will include both historical and contemporary elements. There will be a special focus, however, on designated residences of architectural and historical significance.
Hone your skills at home and overseas
This roles calls for a highly skilled interior designer with a relevant degree-level qualification and extensive professional experience. As well as having a full understanding of traditional and contemporary furnishing techniques, you will need some knowledge of architectural history and the ability to work with care and sensitivity in historical contexts. A flexible working approach is also important, as you will need to be able to react to the fast-changing needs of our estate, which may well include having to travel overseas at short notice for up to a week at a time.
And take a step into something bigger
Our principal customer is the Foreign and Commonwealth Office, who look to us to respond with speed, agility and innovation to security challenges that are constantly changing. This gives every job here added significance, and provides the ideal environment for honing technical expertise. For you, that means an opportunity to work on unique interior design projects while enriching your experience of the design and construction industry across a broad range of cultures. You will also enjoy world-class training and development, and ongoing opportunities to develop your career in the UK and overseas.
All our employees have to be security cleared, so you will need to undergo a vetting process before joining.
To find out more about the role, our benefits and our organisation, please click here to apply.
Closing date: 3 March 2019
Applications have closed.