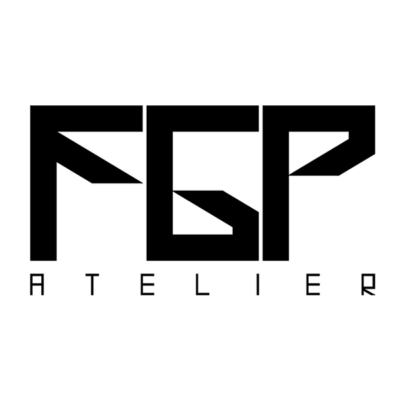 FGP Atelier is looking for a Part 1/2 architect or project designer to join its firm in Chicago, USA.
Background on firm
FGP Atelier was founded on September 1 of 2017 in the West Loop of Chicago. Recent works include towers, stadiums, master plans, university research facilities, corporate headquarters, historic renovations and retail spaces.
Under the leadership of Francisco Gonzalez Pulido, FGP Atelier's mission is to contribute to social and economic advancement through the alignment of design, science and technology.
FGP Atelier builds on logic, intuition, multidisciplinary collaboration, scientific research and work experience to design active spaces, infrastructure and urban networks that respond to atmosphere, ecology, comfort, economy, culture and the technological context.
FGP Atelier believes in experience over typology and stands for the dissolution of archetypical interventions.
We value transparency, openness and freedom in both our process and collaborations, as well as in the buildings and spaces that we create.
Overview of position
FGP Atelier is looking for experienced architects to join our studios in Chicago as well as Mexico City.
Talented, motivated, ambitious and creative architects with 5 – 10 years of professional architectural experience are invited to submit their CV and portfolio.
Our broad design interests require broadly skilled team members.  Applicants should be experienced in all facets and phases of design and should be comfortable developing both conceptual design proposals and technical details. With five+ years of experience, the successful applicant will perform work requiring independent judgment in evaluation, selection, and adaptation/modification of standard techniques, procedures, and criteria. They will independently solve problems encountered while receiving technical guidance on unusual or complex issues and supervisory approval on proposed project plans.
With eight+ years of experience, the successful applicant will work independently on architectural design projects and often coordinates project design efforts. They will develop planning and creative-design concepts for projects. They will prepare presentation and design drawings and details.  This position requires substantial experience, 5 – 10 years in developing details and providing planning and design support in the preparation of design development. May supervise a small staff of architects and technicians. Will apply sound and diverse knowledge of architecture principles and practices in a broad array of assignments and related fields. Acts independently regarding architectural methods and complexities.
Skills and qualifications
Qualifications:
professional degree in architecture from an accredited institution
5 – 10 years of professional experience across all phases of design from concept through construction documentation
licensed architects preferred, but not required
Skills:
strong design and aesthetic sense with the ability to develop and communicate design concepts.
production capacity, drawing capability, and proven ability to put sets together
a technically proficient problem solver able to develop design concepts into innovative building solutions
an individual who is internally motivated to become a better architect, and team member with a passion to advance all phases of design work
proficient Spanish or Chinese speaker a plus
Advanced ability in the following programs is required:
Revit
AutoCAD
Rhino
Adobe Creative Suite
Professional experience in the following programs is preferred:
Grasshopper
Lumion/Enscape
3D printing and digital fabrication