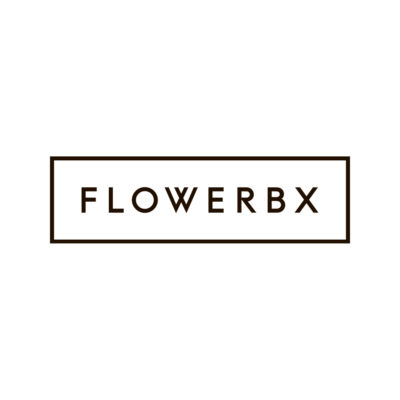 FLOWERBX is seeking a talented graphic designer to join its creative team in west London.
The role would suit a graphic designer with a diverse portfolio who wants to learn new skills as they work across a diverse range of projects which involve many different types of design.
Reporting into the creative director, you will be responsible for supporting the team across marketing, social, email, digital/product design, seasonal campaigns, product launches, editorial design and content production. The work is exciting, creative and often fast paced and the ideal candidate will work efficiently, be proactive, use intuition and be passionate about creating and outputting creative to the highest possible calibre.
You will:
work on a diverse range of projects including digital, marketing collateral, social media, retouching, printed promotional items, event invitations, presentations, and motion
design various digital products including landing pages, product pages, editorial features and marketing emails
produce editorial layouts for The Cut, FLOWERBX's online magazine, creating layouts with a strong sense of typography, colour and layout
liaise and work with the UX and tech teams to handover digital products in a way which can be put into development whilst providing a simple, intuitive and refined user experience to our customers
digital design across a variety of projects from conception through to deployment
adhere to the FLOWERBX visual brand identity ensuring this is central and consistent in all creative projects that we produce
attend stills/video shoots, aiding the team in content production and product photography
Key requirements:
impeccable taste and creative approach to design, with a fantastic portfolio showing a great eye for layout, imagery, typography and colour – along with examples of work with motion and video
an enthusiastic, driven, and highly motivated designer, with a strong sensibility for the fashion aesthetic
ability to multitask and work across multiple projects simultaneously to ensure deadlines are met whilst being able to adapt to changing priorities
must be detail-orientated, highly organised, proactive and self-motivated
communicating and collaborating with the wider team, including senior management and key stakeholders, talking about your work and articulating the thinking behind it
strong knowledge of Adobe Creative Suite (Photoshop, InDesign, Illustrator etc.) and interest in new technology, processes and developments
animation skills – bringing imagery to life with animation, ideally using After Effects or similar programmes
good knowledge of digital design with a proven experience of designing for the web
knowledge of print processes and production
Skills and experience:
two+ years experience
Adobe Creative Suite (Photoshop, InDesign, Illustrator)
prototyping experience (Principle, Framer, InVision) helpful but not crucial
sketch knowledge a bonus
Applications have closed.