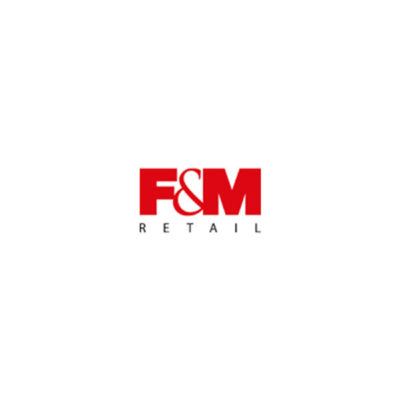 F&M Retail is seeking a German-speaking interior design project manager to join its team in Cologne, Germany.
Gemeinsam bauen wir für grosse Marken
Du sprichst fließend Deutsch und Englisch und möchtest stylische Store Konzepte in Europas Metropolen realisieren? Du hast ein Gespür für Design und technische Machbarkeit im Innenausbau? Dann entfalte Dein Potential im phantastischen Team von F&M Retail.
Wer wir sind und was wir tun
Bei F&M Retail haben wir nicht nur den besonderen Blick für die Machbarkeit kreativer Layouts und Konzepte im Innenausbau, sondern auch das Gespür für die Verbindung von Design und moderner Technik. Unsere Disziplinen sind Planung (Design Services) und Umsetzung. Entweder in der Rolle des Projektmanager (Project- & Construction Management) oder als Generalunternehmer (General Contractor). Good to know: Konzepte & Layouts kommen fast immer von unseren Auftraggebern. Wir kümmern uns um die perfekte Realisierung.
Von unserem Headquarter in Köln mit 35 Mitarbeiter/innen und den weiteren Standorten in Italien, Dubai und USA arbeiten unsere spezialisierten Teams aus Architekten/innen und Bauingenieuren/innen. Seit 2001 realisieren wir Projekte im hochwertigen Retail Segment für internationale Marken (Fashion, Lifestyle, Consumer Goods u.a.)
Aktuell suchen wir am Headquarter Köln (modernes Schanzenviertel) eine/n souveräne/n
Projektmanager Architekt Innenausbau
Das sind deine Aufgaben:
Bei Dir laufen alle Fäden zusammen. Du bist ein Kundenversteher, steuerst Deine Projekte und koordinierst nach der Einarbeitung eigenverantwortlich alle fachlichen, technischen, kaufmännischen und organisatorischen Schritte Deiner Bauvorhaben
Du bist der geborene Unternehmertyp? Dann steuerst du am besten bei uns GU Projekte (General Contractor). Dabei übernimmst du die Kalkulation und Erstellung von GU-Angeboten, das Vertragsmanagement mit unseren Nachunternehmern und die komplette Abwicklung des Bauvorhabens
Oder Du möchtest lieber in der Planung und Umsetzung (Project & Construction Management) arbeiten? Dann übernimmst du Ausführungsplanung, Ausschreibung und Vergabe und das gesamte Projektmanagement
In jedem Fall koordinierst du alle Timings, Kosten und Qualität
Tageweise Baustellenüberwachung in ganz Deutschland sowie Mittel- und Nordeuropa
Das bringst du mit:
In jedem Fall Erfahrung als Projektmanager/in im Innenausbau mit Gespür für Timing, Kosten und Qualität
Abschluss als Architekt/in, Ingenieur/in oder Bau-, Holztechniker/in
Spaß an internationaler Zusammenarbeit und interkulturellem Arbeitsumfeld
Verhandlungssichere Deutsch- und Englischkenntnisse für die Abstimmung mit unseren (internationalen) Kunden und Partnern in Deutschland und Europa
Hohe Reisebereitschaft für tageweise Besuche deiner Baustellen in ganz Deutschland und Europa
Warum bei uns arbeiten:
Bei F&M erwarten Dich vielfältige fachliche und persönliche Entwicklungsperspektiven, ein sehr gutes Teamworking, freundliches Arbeitsklima und wertschätzende Kommunikation
Bei uns arbeiten Menschen aus 12 verschiedenen Ländern und Kulturen, die selbstständiges und eigenverantwortliches Arbeiten bevorzugen
Ein bewährter Onboarding Prozess hilft dir, dich schnell in unsere Arbeitsprozesse und Qualitätsstandards einzuarbeiten
Unterstützt wirst du fachlich von erfahrenen Kollegen/innen und unser hilfsbereites Backoffice-Team hält Dir im Tagesgeschäft den Rücken frei
Dein Arbeitsumfeld ist top modern und bestens ausgestattet (Notebook, Firmenhandy, etc.)
Außerdem bekommst Du ein eigenes Budget für Weiterbildung und regelmäßige Inhouse Trainings
Wir freuen uns auf dich
Wenn Du Teil eines unserer phantastischen Teams werden möchtest, freuen wir uns auf deine Online Bewerbung!
Erzähl uns, warum Du bei uns arbeiten möchtest und sende ein kurzes Anschreiben, CV und ggf. Arbeitsproben.
Deine Ansprechpartnerin für Bewerbungen in unserem Headquarter in Köln, Deutschland, ist Andrea Erdmann. Deine Fragen beantwortet sie unter Telefon +49 2234 9797531. Von Ihr bekommst du Dein erstes Feedback. Bitte sende deine Bewerbung an: jobs.de@fm-retail.com.
F&M Retail GmbH
Schanzenstraße 39 D22
51063 Köln
Deutschland
---
We build for big brands
Would you like to realise stylish store concepts in Europe's metropolises. Do you speak fluent German and English? Do you have a flair for design and technical feasibility in interior design? Then develop your potential in the fantastic team of F&M Retail.
Who we are and what we do
At F&M Retail we not only have a special eye for the feasibility of creative layouts and concepts in interior design, but also a feel for the combination of design and modern technology. Our disciplines are planning (design services) and implementation. Either in the role of project manager (project and construction management) or as general contractor (general contractor). Good to know; concepts and layouts almost always come from our clients. We take care of the perfect realisation.
From our headquarters in Cologne and the other locations in Italy, Dubai and the USA, our specialised teams of architects and civil engineers work. Since 2001 we have been implementing projects in the high-quality retail segment for international brands (fashion, lifestyle, consumer goods, etc.).
Your tasks:
you're the one with all the strings. You are an understanding customer, control your projects and coordinate all professional, technical, commercial and organizational steps of your building project on your own responsibility
for our international customers, project participants and subcontractors you are the first contact person
you're a born entrepreneur? Then it is best to manage GU projects (general contractor) with us. You will be responsible for the calculation and preparation of general contractor offers, contract management with our subcontractors and the complete handling of the construction project
or would you prefer to work in planning and implementation (project and construction management)? Then you will take over the execution planning, tendering and awarding of contracts as well as the entire project management
in any case, you coordinate all timings, costs and quality up to the final acceptance, including the construction documentation and the supplement management
the daily construction site monitoring throughout Germany as well as Central and Northern Europe round off your area of responsibility
Your profile:
in any case, experience as a project manager in interior design with a feel for timing, costs and quality
degree as architect, engineer or construction technician, wood technician
friendly but obliging way of dealing with customers, craftsmen, suppliers and colleagues
enjoying international cooperation and an intercultural working environment
fluent German and English for coordination with our (international) customers and partners in Germany and Europe
high willingness to travel for daily visits to your construction sites throughout Germany and Europe
secure user of Office including MS Project and ideally tender software, knowledge of HOAI, VOB and AutoCAD is advantageous
Why work for us:
at F&M Retail you can expect a variety of professional and personal development perspectives, very good teamwork, a friendly working atmosphere and appreciative communication
we employ people from many different countries and cultures who prefer to work independently and on their own responsibility
a proven onboarding process helps you to quickly familiarise yourself with our work processes and quality standards
you will be supported professionally by experienced colleagues and our helpful back office team will keep your back free in your day-to-day business
your working environment is top modern and well equipped (notebook, company mobile phone, etc.)
you also get your own budget for further education and regular in-house trainings
We are looking forward to you
If you want to be part of one of our fantastic teams, we are looking forward to your online application!
Tell us why you would like to work for us and send us a short cover letter, CV and samples of your work.
Your contact for applications at our headquarters in Cologne, Germany, is Andrea Erdmann. Please submit applications using the 'apply' link below.
She will answer your questions by phone +49 2234 9797531 and give feedback.
F&M Retail GmbH
Schanzenstraße 39 D22
51063 Cologne
Germany
Applications have closed.