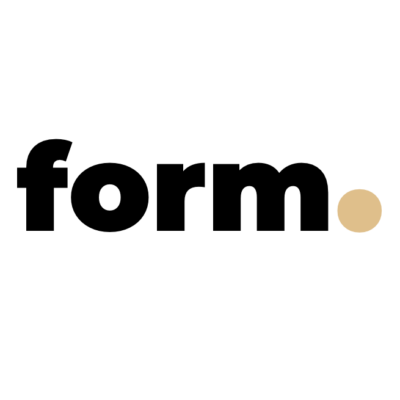 Form is looking for a founding head of design to join its core team in San Francisco, USA. 
About us
We are a technology startup simplifying residential kitchen remodeling. Our mission is to make it easy for customers to get an inspiring and well designed kitchen that improves quality of life.
Our investors include leading venture capital firms and product/design leaders from Pinterest, Instagram, Snap, Stripe, Google, Facebook, Dropbox, Opendoor and Thrive Global.
We are now hiring the core team to bring our product and brand to market.
About the role
We're looking for a talented designer to work closely with early customers and set design direction for the company. You will play an essential role in shaping the whole customer experience, including our brand, product range, and in-house design experience. From the outset, the role will stretch from hands on management of early projects to influencing how the digital product works, looks and feels.
This is not a 9-5 job, but the right candidate will be excited about:
being empowered to shape something new
having the resources to build something exceptional
focus on customer satisfaction
creative control
startup work environment with smart and ambitious colleagues
support from people who have shaped the most influential digital products in the world
competitive pay and a meaningful stake in the long term success of the company
About you
four+ years' experience in interior design or architecture delivering projects
keen interest in exceptional kitchen design
strong client facing and presentation skills
extensive knowledge of materials, suppliers and design trends
project coordination – including correspondence with clients, consultants and contractors to ensure quality of deliverables
nice to have: technical expertise in 2020, AutoCAD, 3ds Max or similar
Founder story
When Danny was renovating his kitchen, he spent weeks arguing with his mum about designs. They both had strong ideas, but no way to bring them to life or collaborate on them. Endless trips to showrooms helped them choose styles, but many were out of Danny's price range. He had no real sense of how his favorite kitchens would actually look in his new home.
When relaying the stress of it all to his friend Tom, they realised that between them they could apply computer vision technology used in self-driving cars to show people how new kitchens would look in their home. At this point, Form was born as a new class of online kitchen retailer that gives design-led customers a photorealistic view of their new kitchen before they buy. Essentially, kitchens you don't need to imagine – with the in-house expertise to develop and deliver customers' design dreams to their doorstep. What's more, by going direct to suppliers, the business offers high end kitchen brands at a fraction of the cost.
How to apply
Submit your applications using the 'apply' link below. Please cover why you are interested in the role, a brief summary of relevant experience and any supporting materials you have.