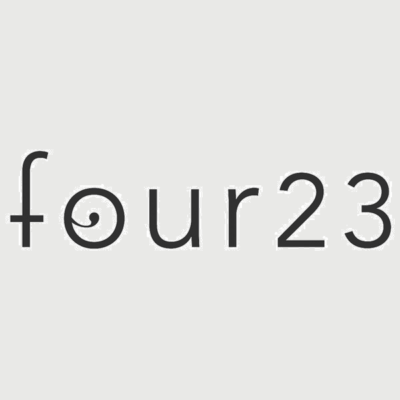 There is an opportunity for a project manager to join four23  in London. 
Location
four23 London
Berry House
4 Berry Street
London
EC1V 0AA
Reporting to:
Operations director
www.instagram.com/four23
www.twitter.com/studiofour23
Who we are
four23 is an innovative, independent creative studio, led by CEO Warren Bramley, delivering multi- disciplinary projects across the globe. We are structured around six core crafts – design, moving image, code, copy, spacial design and live. See four23.net for a full overview.
four23.net
Visit – www.four23.net/broadcast – to see some of our most recent projects including a block party hosted with Kendrick Lamar, a 360 film shot in the Maré favela of Rio de Janerio, an art installation at Design Junction as part of London Design Festival, a skate park and gallery created in Los Angeles with Eric Kostyn, animations with Damon Albarn for Médecins Sans Frontières and art direction for Team GB with Stella McCartney.
Overview
An excellent project manager with a minimum of three-years experience specifically in events, experiential and retail.
you'll be a naturally confident communicator
you'll have exemplary organisation skills
you'll be a proactive problem solver who is always thinking ahead
you'll be an enthusiastic, energetic project manager who is excited by the diversity of work we produce
you'll have excellent ability to manage and develop client and supplier relationships
you'll be an expert in events, experiential and retail, from concept to production
you will be calm, organised and flexible under pressure
you'll be able to manage multiple streams of work at once, prioritize where needed and actively problem solve to produce consistently high level work, even to tight deadlines
you'll have ambition to learn, support and be a part of a talented creative team
you will have excellent computer skills – able to use Microsoft Office to a high standard
Key responsibilities 
you will ensure projects are delivered on time and achieve client objectives regarding scope, quality, timing and budget – to the highest standard, whilst protecting the creative
you will manage overarching project delivery timelines
you will think long term – identifying risks and providing solutions
you will manage substantial project budgets and resources
you will ensure clients are proactively managed and know the status of projects at all times
you will be able to take a brief, interrogate it and manage it through the studio with our talented delivery teams
you will provide progress reports to directors, programme leaders and studio teams regarding project status
you will build positive relationships with clients, sub-contractors and freelancers
you will provide valuable input internally to maintain and improve the overall level of project management within the business.
What we offer
we take seriously personal growth and development. All team members have regular access to our CEO, mentorship from our leadership team, and are provided with opportunities for education and learning
we work globally – recently our teams have worked in LA, New York, Zurich, Paris, Berlin and Barcelona
we have a strong culture at four23 – monthly breakfasts, regular team days, competitive salaries, weekly fruit and flower delivery, contributory pension schemes, team trips and adventures, self-initiated projects as a team, bike purchasing scheme, charitable projects, everyone has a book budget, a detailed induction process, and we are all encouraged to visits talks, conferences, workshops and basically learn and grow
we have an internal structure ensuring everyone has a direct contact and line of communication. No one is ever left floating
it's a multinational, multi-lingual team within the studio and it's close knit, super talented and friendly
and what surprises most people is how open four23 is. It's a transparent company and we have regular full team days where everything is discussed
and finally our studio has been specially designed by our spacial design director, Harriet Paterson. It's a beautiful flexible space where we gather as a team, spread out alone, hold exhibitions, talks, screenings and, most importantly, be creative. Have a look around the space
Experience
minimum three years project management experience within a similar agency environment.
Please email a CV and 500 words explaining why 'you and us' to recruitment@four23.net
Please include the words 'Project Manager' in the subject line and mention where you saw the job advertised.
Closing date: 15 January, 2018
Hours of work
9.30- 6 – five days a week
Sometimes a project will demand that we work beyond those times and occasionally weekends.
Those times are given back in lieu and we also provide refresh days that are taken after a major deadline or event. Those days are taken immediately and do not count as holiday.
Holidays
25 days per annum
we close for Christmas and New Year
and if you want to take all the holidays in one lump to have an adventure– feel free – after being here beyond 1 year
Salary
Please indicate your salary expectations in your application.
We provide competitive salaries plus an above statutory pension scheme for everyone from day one.
Appendix
Please take some time to explore the four23 website: www.four23.net
Our Case Studies on projects with Kendrick Lamar, Originals, In Residence LA, and the London Marathon are here:
Our unique compartment structure can be found here:
Our annual exhibition series can be viewed here:
Take a look behind the scenes on our Flickr channel:
Or see four23's travels on Instagram:
Home