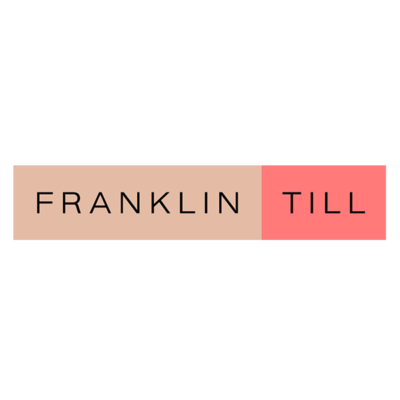 FranklinTill is looking for a senior colour and material designer to join its studio in London.
We are looking for an experienced designer to join the FranklinTill team. Working with us to develop and consult on the creation of future colours and materials for our clients' products, ranges and services.
Please apply if you can demonstrate the below:
extensive experience as a colour and material designer or consultant with a broad portfolio of client work
excellent knowledge and awareness of global lifestyle trends, design and creativity beyond a single industry (eg. fashion or textiles)
deep sensitivity to colour, material and aesthetics and the ability to communicate ideas with immaculate attention to detail in writing and imagery
rigorous research and ability to understand the bigger picture, connecting the dots between socio-cultural shifts and aesthetic movements is a must
passion for using colour and material to impact long term and meaningful innovation, not just short term trend-chasing, and an up-to-date understanding of sustainable terminology and techniques
six-plus years' experience in the industry, whether in a design or consultancy role
experience using programs including Adobe InDesign, Photoshop and 3D software
strong presentation skills and the ability to lead and facilitate workshops with clients and collaborators
The role:
competitive salary
starting from early 2020 (approx Feb)
five days a week, however flexible or part-time arrangements are possible for the right candidate
based at our east London studio
potential to travel
About FranklinTill
FranklinTill is a futures research agency working with global brands and organisations to explore and implement design, material and colour innovation.
For the past eight years we have worked with brands, organisations and collaborators around the world, to conduct, analyse and creatively communicate research, strategy and innovation through our publications, experiences and consultancy work.
To apply

Please submit portfolio and CV using the 'apply' link below.
Please include a portfolio as well as a CV.
We look forward to hearing from you.
Applications have closed.