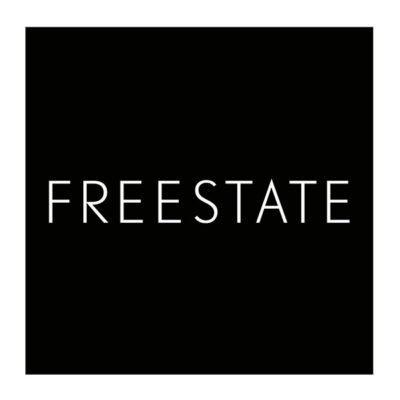 FreeState is seeking a design researcher to join its practice in Melbourne, Australia.
FreeState are experience masterplanners.
We work with brand builders and city makers to design the sorts of places that people want to live, work and play in. From reimagining airports, universities, precincts and whole neighbourhoods – we design experiences that genuinely matter to people.
Due to some exciting new client wins, we are looking to hire additional talent into our team, including a design researcher to be based in Melbourne but supporting projects globally.
About you
As a design researcher at FreeState, you will work with a team of researchers, strategists and artists and designers to bring experiences to life by participating in design research activities, developing engaging strategies, generating concepts and crafting innovative and unique experiences for our clients.
We are looking for candidates with demonstrable experience in:
developing detailed research plans and conducting research studies
determining appropriate research methodologies, design and synthesis of research using insights to define the problem and establish criteria for making informed design decisions
develop and participate in interviews, workshops and ideation sessions
reporting insights back from research – you should be able to put together informative narratives from data gathered in the research undertaken
excellent written and verbal communication skills and ability to engage with a wide range of stakeholders and settings
You will have significant experience of all aspects of design research: recruiting processes; scheduling and logistics; protocol development; interviewing and moderating; analysis and framework development; video/visual compilations and research deliverables.
You should have an interest and understanding of the built environment and how humans interact and create meaning in places.
About us
As part of international design firm HASSELL, we work out of our studios in the UK and Australia with clients in a number of sectors. From redesigning airports to orchestrating global tradeshows for tech giants, city squares to whole neighbourhoods, we design experiences that genuinely matter to people.
We value the quality of ideas and the contribution our people make to our open and collaborative culture. We support innovation and creativity and encourage our people to learn and achieve in a caring and inclusive environment.
We are a global company, with a growing presence. Our work is diverse and challenging, so we value diversity and equality – employing people across a number of regions, representing many different cultures and ethnic backgrounds.
We offer a range of benefits to support development and wellbeing, including:
creative studio working environment
inter-studio transfer opportunities
development and training including access to an online training platform
wellbeing benefits
flexible start and finish times, part-time and job share arrangements
How to apply
This is an exciting opportunity to be involved in a unique team that will contribute to shaping the expansion of our global practice.
To apply, submit applications using the 'apply' link below or via email with your CV and cover letter, telling us why you're a great fit for FreeState, as well as your portfolio of work.
Applications have closed.