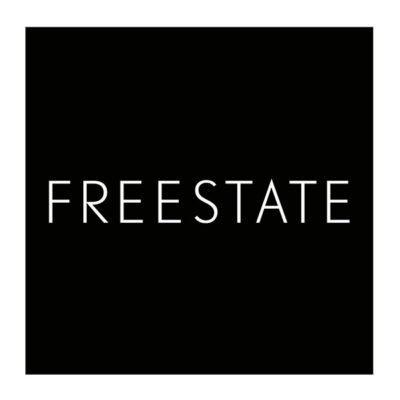 FreeState has an opportunity for a senior designer to join its studio in Melbourne, Australia.
FreeState are experience masterplanners.
We work with brand builders and city makers to design the sorts of places people want to live, work, and play in. We believe the design process should always start with people. It's about finding deep human insights, creatively expanding a shared vision, uncovering new opportunities and ensuring people are central from the beginning all the way to the final outcome.
Due to some exciting new client wins, we are looking to hire additional talent into our team, including a senior designer to be based in Melbourne but supporting projects globally.
About you
As a senior designer with FreeState, you will be involved in establishing creative direction, generating concepts, contribution to strategic process, supporting the development of a team of mid and junior creatives and working to drive exceptional creative outcomes.
You will be a multi-disciplinary designer who's capability could spread to cover communication and collateral design, place brand strategy and visioning, illustration and storyboarding, or spatial, digital or service design. Ideally you will be someone who wants to embrace a strategic-led and human-centred design role for the built environment working across multiple programs that are truly transformational.
We are looking for candidates with demonstrable experience in:
leading projects and collaborating with clients through complex design challenges, working collaboratively with teams to bring our voices, stories and concepts to life
facilitating the creation of design artefacts that vary in fidelity and platform. We leverage the right medium to ensure our stories and strategies come to life. This may range from high fidelity journey posters, sharp templates, engaging interactive media, detailed experience blueprints or beautiful concept illustrations.
generating design solutions that best reflect strategic and organisational issues, providing clarity to complex problems in an elegant and engaging manner
creation of compelling visual narratives that communicate user stories and our strategic solutions that inspire change and deepen the impact of our engagements
excellent written and verbal communication skills and ability to engage with a wide range of stakeholders and settings
management of a project including scope, schedule, budgets and client expectations
You will be proficient in InDesign, Photoshop and Illustrator, have exceptional typography and composition skills and have comprehensive knowledge of ongoing creative trends and international design.
You should have an interest and understanding of the built environment and how humans interact and create meaning in places.
About us
As part of international design firm HASSELL, we work out of our studios in the UK and Australia with clients in a number of sectors. From redesigning airports to orchestrating global tradeshows for tech giants, city squares to whole neighbourhoods, we design experiences that genuinely matter to people.
We value the quality of ideas and the contribution our people make to our open and collaborative culture. We support innovation and creativity and encourage our people to learn and achieve in a caring and inclusive environment.
We are a global company, with a growing presence. Our work is diverse and challenging, so we value diversity and equality – employing people across a number of regions, representing many different cultures and ethnic backgrounds.
We offer a range of benefits to support development and wellbeing, including:
creative studio working environment
inter-studio transfer opportunities
development and training including access to an online training platform
wellbeing benefits
flexible start and finish times, part-time and job share arrangements
How to apply
This is an exciting opportunity to be involved in a unique team that will contribute to shaping the expansion of our global practice.
To apply, submit applications using the 'apply' link below or via email with your CV and cover letter, telling us why you're a great fit for FreeState, as well as your portfolio of work.
Applications have closed.