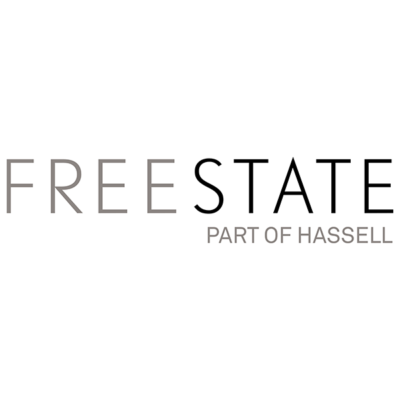 A vacancy is available for a visual designer at FreeState in Melbourne.
The role
Do you live and breathe visual design? Do you bring experiences to life with your design skills? Do you want to work with a genuinely fun team to drive projects and clients towards solutions? If so, bring your expertise to a global team of strategists and designers and help grow the influence of experience thinking.
At FreeState, we've been carving our niche for the last 15 years internationally but it's early days for our team in Australia. That makes this role critical to supporting our business as it grows – and is a significant opportunity to consolidate our offering.
As a FreeState visual designer based in Melbourne, you will bring experiences to life by crafting beautiful and clear design assets to communicate experience design concepts and principles, create visual design languages and materials, and generate concepts for innovative and unique experiences for our clients.
A key player in the development of innovative experiences, you will join a team of researchers, strategists and visual designers as well as a wider collective of cross-disciplinary design experts at HASSELL.
About us
FreeState is a global pioneer in experience design across the physical and digital environment. We're experts in developing user-focused stories and immersive experiences that connect people with brands, each other and places. We work to a methodology developed over the last 15 years in partnership with leading multi-national clients.
About you
you're relentlessly curious – what you don't know you'll find out

your analytical mind means you think on your feet, an ability that's been honed in a fast-paced agency-environment

you care deeply about the purpose of your work, seeing projects through 

to completion and the broad positive impact experience design can create

you're flexible and autonomous, able to quickly contextualise a situation and move forward independently

you're a committed team player who wants to work as part of a team of high-performing strategic thinkers
Other important things we're seeking:
significant knowledge and experience with the production of a range of visual design assets, from print to digital to presentations

proven experience visually communicating ideas with a high degree of complexity 

excellent oral and written communication skills with the ability to create and deliver clear and engaging artefacts and presentations

excellent stakeholder management, facilitation and interpersonal skills
This is a rare opportunity to get involved in a unique team that will contribute to shaping the expansion of our global practice as we build on our exciting start in Australia.
Why FreeState?
As part of HASSELL, at FreeState we consider our people to be our greatest resource. We place great emphasis on attracting, retaining and developing the best talent.
We value the quality of ideas and the contribution our people make to our open and collaborative culture. We support innovation and creativity and encourage our people to learn and achieve in a caring and inclusive environment.
We are a global company, with a growing presence. Our work is diverse and challenging, so we value diversity and equality – employing people across a number of regions, representing many different cultures and ethnic backgrounds.
We offer a range of benefits to support development and wellbeing, including:
creative studio working environment

inter-studio transfer opportunities

development and training including access to an online training platform

wellbeing benefits

flexible start and finish times, part-time and job share arrangements
Invitation to apply
Submit your CV and cover letter by clicking the 'apply' link below, clearly addressing why you're a great fit for FreeState, as well as your portfolio of work, including examples across print design, web design, branding, digital ads and presentations.
Applications have closed.