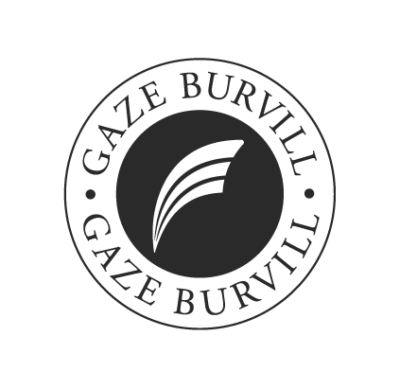 Gaze Burvill is hiring a CAD technician to join its team in Hampshire, UK.
Company overview
Gaze Burvill are designers and makers of finely crafted wooden furniture and kitchens for the outdoors. Each piece is expertly made for comfort, beauty and lasting quality from sustainable sources. Steam-bending and sophisticated CAD/CAM techniques on 4,5 and 6 axis CNCs are used by specialist craftsmen at our Hampshire workshop to create the signature curves which make Gaze Burvill designs unique and a pleasure to own.
Opportunity
To work with the design manager and production team to take designs from
concept to production in a way which meets with the commercial constraints of high end low volume manufacture. Engage in research and development of all methods and materials related to supporting the company objectives of being an outstanding innovator at the leading edge of the market.
Day to day tasks
3D CAD work including creating models, components, assemblies and
workpacks. This is applied to a CAD library of Gaze Burvill standard furniture, also new additions. This will also aid the CNC department with CAM programming
2D CAD work consisting of supplier drawings and definition for in house production (jigs, formers and templates)
liaising with production where necessary to address any issues that may arise
managing bill of materials spreadsheet for all products
R&D, including investigating new ways to reduce time from design to manufacture and joining in discussions on how processes can be evolved to
improve time and energy efficiency as well as reducing waste
drawing management – ensuring all drawings are maintained, up to date and are presented in a way that is clear
outsourcing – liaising with external fabricators/suppliers, negotiating and confirming prices on custom and bespoke projects. Coordinating drawings and specifications
working with the design manager to ensure projects are on track and the work is of a suitable quality
Requirements
an understanding of design and manufacture products with a desire to work within a creative and collaborative environment
qualification in CAD-related discipline, minimum level 2
knowledge of manufacturing processes, in particular woodworking and associated materials i.e. stainless steel, aluminium and outdoor fabrics (preferred)
good technical skills in 2D & 3D modelling (preferably AutoCAD and Fusion 360)
a keen interest in design and craftsmanship
creative and driven individual with an eye for detail
enthusiastic can-do approach and willing to work as a team on a variety of projects
driving licence
This is a great opportunity to grow your career within a dynamic creative company set in a beautiful part of Hampshire.
FAQ
What will I be paid?
Starting salary will be between £28,000 – £35,000 based on experience level, which is paid monthly on/around the last working day of the month.
Can I work from home?
During the initial training period, candidates are required to be on-site to experience the processes first hand. After which flexible working may be possible and would be based on a case by case basis depending on the work content at any given time.
What is the culture like at Gaze Burvill?
At Gaze Burvill we pride ourselves in being the leading designers, manufacturers and service providers for British made fine outdoor furniture, kitchens and accessories. We are also a Learning and Development organisation and keen to develop our team through both informal and formal learning opportunities. Our values are demonstrated in every interaction we have with our colleagues, customers and suppliers and are in the very DNA of our leader and our business. We take pride in taking full accountability for our responses at all times leading to an open and honest culture we work tirelessly to maintain.
Application requirements?
When applying for this position, please provide the below:
cover letter
portfolio of related work
CV
stated salary expectation
Applications have closed.