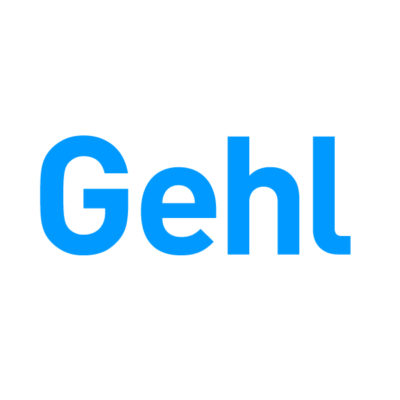 Gehl has an opportunity for a senior masterplanner/architect to join its office in Copenhagen, Denmark.
The interested candidate should have a minimum of 10 years' in-depth experience in masterplanning. If selected, you will join a team of people working globally on making cities for people by placing the needs of people at the center of planning, design and the building of healthy, resilient, and inclusive places.
Gehl is currently experiencing growth in the masterplanning field, specifically in Germany and Scandinavia, and we are increasingly guiding complex, multidisciplinary teams through all aspects of masterplanning, from vision to implementation. As trusted advisors to our clients, our obligation is to deliver the best possible quality in all our projects – from the first sketch through to landscape and public space implementation. This also requires a basic understanding of the technical aspects of building construction in order to create building design guidelines and for engaging in dialogue with other architects. As part of our talented team of urban designers and architects, the selected applicant will contribute to Gehl's ongoing development within the masterplanning field in advising how masterplans and specifically the public realm can contribute to quality of life, economic competitiveness, safety for all citizens, social inclusion and urban sustainability.
The current position is mainly focused on developing masterplans in the German and Scandinavian market and past experience in these markets is required. Excellent German language skills are highly valued. However, you will be working within a project portfolio that spans a wide range of international contexts within different service areas.
Key responsibilities
You will be based in Copenhagen but will be working on an international portfolio which will require travel abroad.
Project management:
daily management, profitability and assurance of quality on all project work, from start to completion.
coordination of project team members on a daily basis and nurturing of relationships with clients and collaborators. Integrating inputs from other Gehl team members such as landscape architects, anthropologists and mobility planners on project work
client presentations and project communication
Masterplanning:
development of masterplans for multi-disciplinary projects, principally, if not exclusively, for large mixed-use strategic sites, based on Gehl's LifeSpaceBuildings principles.
management of independent site visits and analysis of sites, using Gehl methodology
development and/or coordination of frameworks for implementation, including phasing strategies, design guidelines, landscape plans and coordination with building architects
coordination and engagement of clients, municipalities and other stakeholders
Development of the masterplanning service area at Gehl, including innovation around methodology, process and implementation.
Skills
The candidate must possess the following skillset:
driven by ambition and idealism, but pragmatic and realistic to achieve good outcomes
a promising portfolio of design work that demonstrates technical capabilities across a variety of masterplanning and urban design related projects
possess excellent design skills
experienced in managing complex masterplan processes
an in-depth understanding of building and construction processes
knowledge of local area plans and planning regulations, as well as procurement processes are a benefit as is the knowledge of the building economy and economic drivers in planning
ability to organise and lead design teams, both internally and externally
ability to ensure that what is produced in the project team is of high quality
ability to designate clear tasks and provide guidance and effective feedback in the project team
manage all levels of project management. Project development, development of workplans and budget follow-ups, reports back to Project director and team lead, and handle all client communication
able to work in a diverse team with diverse clients where cultural sensitivity is important
ability to be open and share knowledge
professional attitude at all levels
fluent in English – spoken and written, as well as proficiency in German and/or Scandinavian languages
good at communicating externally and internally – written, verbal communication and oral presentation skills, as well as ability to visualise ideas
By joining Gehl, you will be part of…
a leading global brand within urban design with a focus on making cities for people
making a global impact through specific projects towards achieving the UN Sustainable Development Goals – specifically focusing on how urban design can promote better outcomes for health, climate action and equity
a group of skilled, passionate, highly professional, international and social colleagues
an inspiring working environment with a culture for sharing and learning
Details for applying:
follow the application steps on Homerun and make sure to upload your CV, cover letter and portfolio
the preferred start date is November 1 or earlier
salary will be negotiated with the selected applicant
Apply by September 15 through our website
Applications have closed.