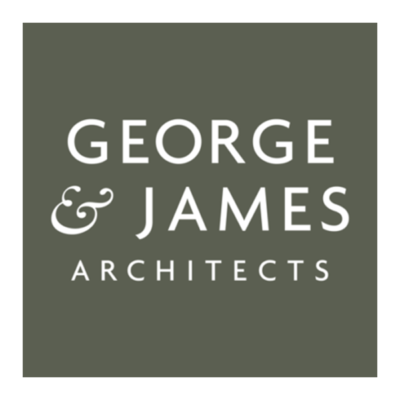 George and James Architects is seeking a Part 2 architectural assistant to join its team in West Sussex, UK.
We're on the lookout for a Part 2 to join us in our lovely studio in the heart of the beautiful South Downs.
We design buildings that we can all be proud of – happy healthy places that are kind to humans and kind to the planet. And now we need someone to help us in our mission.
We could say it's an 'exciting opportunity' for you, and we hope it is. But more than that, we want it to be a meeting – and expanding – of minds, a way for our practice to grow, a chance for all of us to absorb new ideas and get rid of old ones. We want to learn from you, and we hope you'll learn from us.
We hope you'll be a dab hand at Vectorworks (definitely 2D and hopefully 3D too), SketchUp, V-Ray, Photoshop, InDesign and more. You'll have computer rendering skills, but still happily pick up a pencil, sketch away, and get your ideas across by hand.
You'll have read every word of our website and be as interested in our story as we are in yours.
We hope none of that is too much to ask.
You might not want to work a standard week, and that's fine by us. We know that you've got a life outside of work, and we won't ask more of you than we ask of ourselves. Our studio – an old pump room – is located not far from Midhurst in the heart of the South Downs. It's a little off the beaten track, so you'll need to be able to get there under your own steam, whether that's on two wheels or four.
You won't need to be at the studio every working day. But however much we love Zoom, we love sitting around a table even more, our studio being an enjoyable place to gather and a place to put our heads together.
If you've read this far and you like the sound of us, that's a great sign. Now we'd like to know more about you.
So here's what we'd like you to do: leave a 60-second voicemail message telling us why you want to join us, and why we should bring you on board.
Call us on 01730719895 and leave your message along with your name and phone number (but please no CVs, portfolios or anything else – that'll be for later).
Still reading? We can't wait to hear from you.
Applications have closed.