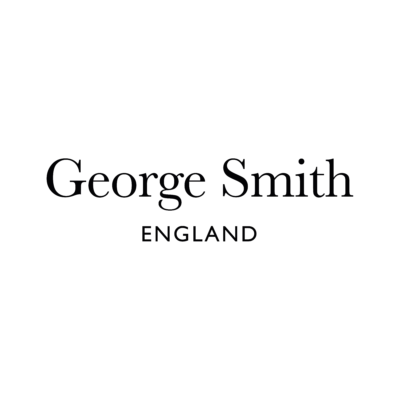 George Smith has an opportunity for an outside executive to join its team in London. 
George Smith has become synonymous with beautifully hand-crafted furniture. Every sofa, chair, chaise, and stool is lovingly made in our factory in the north of England.
Great design and skilled craftsmanship are key to great furniture and we continue to use the best possible materials to achieve our aims. Our skilled craftsmen and our professional product development team ensure together that our furniture is completed in accordance to the very specific requirements demanded by our customers.
George Smith works with luxury interior design firms and manufacture furniture for some of the most beautiful properties around the world. We have our own showrooms and sales teams in London, New York, Los Angeles and Chicago, as well as many international representatives.
Within our flagship showroom in London we have an established sales team that includes field sales executives and showroom based account managers. The sales team works together to develop relationships, servicing the client base and converting all important sales orders for the company.
We currently have a vacancy for a London Sales Executive to work alongside the team at our showroom on the Kings Road in London. To fill this role, we are keen to hear from talented and experienced sales executives with exceptional business development skills, the ability to build strong relationships with customers at every level in business, excellent communication and presentation skills, the tenacity to close sales and the experience of selling the highest quality products and services.
Job description
Manage and develop business with clients that form part of George Smith's successful loyalty scheme, 'The Club' – ensure members achieve the annual target agreed and utilise the benefits available. As well as expanding the number of members in line with the company's targets.
Develop business with other allocated trade customers with a focus on residential projects, ensuring George Smith are 'front of mind' when proposing upholstered furniture for their work. Also ensure all allocated customers are aware and up-to-date with George Smith's full furniture collection, services and capabilities.
Work with the account managers to ensure clients receive a timely response to all enquiries, quote requests and orders. Plus, ensure the showroom team are aware of the content of client meetings, the follow up required and all upcoming projects.
Work with the rest of the sales team to ensure we achieve monthly and annual sales targets and maintain George Smith's exacting standards of quality and customer service.
Seek and identify 'new' interior design firms who do not currently work with our furniture and introduce them to George Smith.
Establish a collaborative working relationship with our production team and ensure you develop and maintain a thorough working knowledge of how George Smith furniture is made and what differentiates us from our competitors.
Establish a collaborative working relationship with our marketing team to assist in the development and reach of the George Smith brand.
Provide ad-hoc support in our showroom. This may include working at off-site events or providing occasional staff-cover in the London showroom.
The successful candidate
The successful candidate will:
be an experienced sales executive with a successful track record selling premium home interiors products
have a good network of established contacts within the residential interior design industry
be skilled at developing and maintaining productive customer relationships
hold exceptional, presentation, communication and influencing skills
have the ability to work remotely and as part of a team
have experience of working with bespoke products – ideal but not essential
be personable and self-motivated
be customer-focused and take pride in doing an excellent job
be committed to excellence and have high standards of integrity
be well organised with strong attention to detail
present themselves professionally
know how to adapt their sales approach dependent on the customer type and personality
have a passion for interior design
Whilst we will agree your basic hours, you will be responsible for managing your own diary.
Location: based at the Kings Road showroom but travelling around London predominantly to visit customers/projects/events etc.  Potential to develop into other areas of the UK.
Salary: dependent on experience
Please send a CV and covering letter or email to Gabriella Gunthardt.
E-mail:             gaby@georgesmith.co.uk
Address:
Gabriella Gunthardt
George Smith
587-589 Kings Road
London
SW6 2EH
No agencies. 
Home