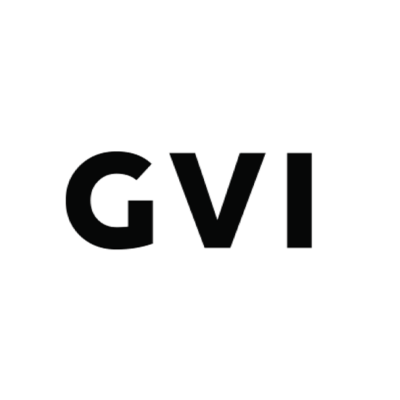 Gomez Vazquez International is hiring a project architect to join its team in San Antonio, USA.
Who we are
Our expertise lies in creating sustainable and innovative designs for residential, hospitality and mixed-use spaces that embody the essence of our projects' values and aspirations. We're passionate about pushing the boundaries of what is possible and believe that design has the power to inspire and create spaces where people can thrive and connect.
For over five decades, Gomez Vazquez International has been dedicated to delivering design excellence, having completed over one thousand projects in 16 countries around the globe. Our extensive portfolio showcases our ability to create innovative designs that make a positive impact on the communities they serve. We are proud of our continued commitment to excellence and are passionate about pushing the boundaries of what is possible through our designs:
multiple international property awards for categories such as best hotel architecture, best mixed-use architecture and best architecture single residence
numerous hospitality design awards, including best resort design and best hotel design
received multiple awards from the American Institute of Architects, including the Honor Award for Interior Architecture
The firm has a diverse and talented team of architects, designers and professionals from around the world who bring unique perspectives and skills to each project.
At GVI, we strive to create a work environment that fosters creativity, innovation and collaboration. We prioritise work-life balance and offer flexible schedules and competitive compensation packages.
As an architect on our team, you'll have the opportunity to design across a diverse range of mid-to-large-scale projects that make a positive impact on the world.
What are we looking for
We're looking for a lead architect to join our talented and diverse group of architects, urbanists, designers and professionals, who are currently working on projects through North America, South America, the Caribbean, Europe and the Middle East.
We're looking for an architect who is ready to make their mark on the world through innovative design solutions. Our team is made up of individuals who are driven to create spaces that inspire. If you have a passion for design and want to work on global projects that make a real difference in people's lives, we want to hear from you.
Join us and be part of a dynamic and supportive culture that fosters personal and professional growth.
Responsibilities:
design and execute innovative, profitable and aesthetically pleasing architectural projects that exceed the expectations of our clients and our firm
lead the development, coordination and management of project designs and documentation throughout all the project phases, from concept design to construction administration
work closely with design directors and principals to guarantee proper management of resources, ensuring compliance with project schedules and budget constraints
produce and coordinate the development of architectural projects to fulfil our promise of being allies of our clients through architecture
perform positive leadership practices, driving high performance teams
skilfully review and interpret architectural redlines to produce accurate and efficient document revisions
demonstrate exceptional multitasking abilities, managing multiple priorities and deadlines with ease
prepare comprehensive narratives, reports, drawings and specification documents of the highest quality
prepare the required permit documentation and liaise with corresponding local authorities through the permit process of the project
actively participate in construction administration tasks, including reviews of shop drawings and submittals, addressing RFIs (requests for information), resolving construction issues and conducting site visits
practice effective communication, providing ongoing updates to the project design team through meeting minutes and memos, as well as communicating with clients, consultants, contractors and engineers
work closely with design directors and principals, making sure that the design intent of the project is implemented throughout all of the phases of the project
work closely with project managers in coordinating engineering drawings
travel as required
Qualifications/skills required:
seven-plus years of relevant experience leading the design and coordination on a wide range of projects (medium to high-scale), such as hotels, high rise residential, offices and mixed-uses
completion of minimum three projects, from beginning to end in a similar leadership role
registered architect with current license is highly preferred
experience in building codes review/compliance, material specifications, design guidelines and construction administration
proficiency in architectural 3D modelling and production software, eg. Revit, AutoCAD, Rhino, SketchUp, Photoshop, InDesign and Bluebeam
strong presentation and communication skills, both verbal and written
must have a passion for design and problem-solving
excellent time management and organisational skills
flair for contemporary design and attention to detail
must be a team player
strong sense of leadership and team management
Education:
a Bachelor's or Master's Degree in architecture from an accredited programme
a current registered architect license
LEED, WELL, EDGE and other credentials/certifications are not strictly required, but a plus
Compensation: annually commensurate with experience, skills, education and training
Benefits:
health insurance
paid time off
paid set holidays
paid floating holidays
performance based bonuses
opportunities for growth and advancement within the company through a clearly defined career development plan
financial support for architecture license renewals fully paid by company
Job type: full time, studio-based in San Antonio, Texas
Schedule: eight-hour shift
Please provide your current portfolio and work samples in PDF format and apply for this role via the apply for job button below.
Find us on our website, Instagram and LinkedIn.
Diversity statements
Gomez Vazquez international is an equal opportunity employer and supports talent from diverse backgrounds that bring experiences, viewpoints and solutions that best serve our clients, community and enrich our work environment. Women, minorities, individuals with disabilities and active-duty wartime, campaign badge veterans or armed forces, service medal veterans are encouraged to apply.
Gomez Vazquez International does not discriminate on the basis of age, race, colour, ancestry, religion, sexual orientation, gender identity or expression, transgender, national origin, status as a protected veteran, disability or any other classification protected by law.
Salary: $60,000 - $95,000
You must sign in to apply for this position. If you don't have a Dezeen Jobs jobseeker account, create one here.