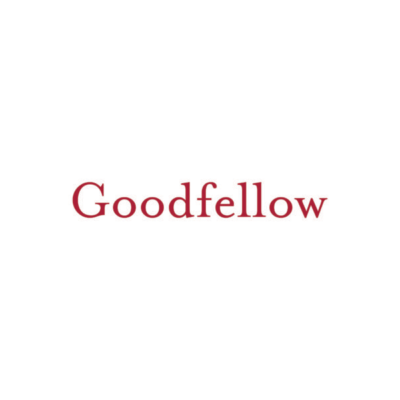 Goodfellow Communications is hiring a junior PR and communications manager to join its firm in London.
Goodfellow Communications is an award-winning PR and communications agency, specialising in architecture and the built environment. Our clients represent some of the most interesting practices and organisations in the architecture and property industry in the UK today, with projects of all types across the country and around the world.
We are looking for an enthusiastic junior PR and communications manager to join our small and friendly team. The successful candidate will be working with us to help our clients raise their profiles through print, broadcast, digital and awards, and will also help us organise a wide range of architecture events including the London Festival of Architecture. Working as a key part of our small team, the chosen applicant will work hand-in-hand with clients as projects move from conception to completion and beyond, gaining an understanding of their work and developing unique communication strategies specific to each project.
The role is suited to someone with a PR and communications background with an interest in architecture.
Key tasks in this interesting and varied role will include:
liaising with clients, project partners and other stakeholders to devise, prepare and execute public relations strategies
working with clients, project partners and other stakeholders to prepare public relations material
liaising with journalists to pitch projects for publication and negotiate coverage
managing events on behalf of clients: duties will include liaising with clients to devise and deliver successful events from small-scale briefings to project launches
preparing awards submissions on behalf of clients and liaising with awards organisers on submissions, awards visits, presentations etc.
preparing graphic and web material, including preparation of marketing collateral, web design and web copywriting
preparing digital marketing material on behalf of clients e.g. electronic direct mail, newsletters
advising clients on social media content development across a number of social media platforms, and preparing material for social media where necessary
working alongside team colleagues to undertake office administration tasks
Skills and experience:
professional experience of PR and/or marketing, ideally in an architecture, property or cultural context
sound knowledge of and interest in architecture, property and their broader cultural context
event management experience
exceptional organisational skills: an ability to work well independently or in a team, and an ability to manage multiple demands, targets, tasks and clients
strong IT skills: proficient in Microsoft Office preferably with experience of the Adobe Creative Suite
experience of handling social media
experience of web publishing
solid graphic design skills
solid interpersonal, verbal and written communication skills
enthusiasm, resilience, attention to detail and dependability
Starting immediately, this role is based at our offices in Epping, at the end of the central line. You will be expected to travel regularly to meet clients at their practices or to visit projects on site. There may be occasional requirements to work antisocial hours e.g. evening or early morning events.
To apply for the position, please submit your CV and a covering letter.
www.goodfellowcommunications.com
Applications have closed.