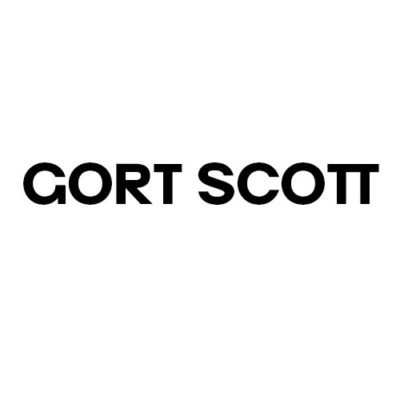 Gort Scott is seeking a new business and communications manager to join its team in London.
Background
Gort Scott is a design-focused architectural and urban design studio, based in Bermondsey, London and working on a varied portfolio of interesting public-and private sector projects. With a background in research, public realm and small scale projects, the studio is now working on larger projects as well as continuing to work on finer-grained schemes. The studio has won a number of awards including the NLA Mayor's Prize, a Civic Trust Award, RIBA National Award and shortlisted for the Architect of The Year Award.
Through our projects, we aim to create better connections between people and the places where they live and work. This is as much through experience of space, light and materials as the dynamics of land use, ownership and civic participation.
We are a dedicated, friendly office, with a creative and motivated atmosphere, encouraging open discussion and testing of ideas. The practice is growing and evolving and there are opportunities for the right candidate to have a central role to play in this, and in the evolution of their own role in the practice. This is a relatively senior position, reporting to the cofounding directors.
We recently extended an existing building to make our own office in Bermondsey. We are working flexibly in response to COVID 19.
Responsibilities:
Frameworks, competitions, bids and tenders:
actively review tender invitations and OJEU Notices and liaise with management where appropriate
actively seek new business leads and liaise with management where appropriate
seek out and apply to Frameworks and DPS Lots
responsible for ensuring tender portal information is up to date at all times
follow up leads, including regular catch up with management for potential competitions/bids/tenders
coordinate the recording/documentation of all new business opportunities
responsible for management of tender/bid submission process including liaising with project architects and sub-consultants, collation of relevant information, writing and editing text about the practice, in line with bid requirements and in-house style
assist architects and management with determining team composition where sub-consultants are required for an opportunity. This relates specifically to understanding where external consultants can provide added value in line with client objectives
responsible for managing and diarising all deadlines of bids/PQQs/competitions, etc.
ensure that appointment contracts that have been issued by clients with ITTs are issued to sub-consultants at the start of a bid process
ensure that new project contracts/ appointments are sent to our PI insurers and changes tracked
Client relationship management:
responsible for developing and maintaining company CRM database for new business and work with directors to maintain relation
Awards:
manage awards calendar and seek out relevant awards to enter, produce material for award submissions
Marketing and comms:
responsible for ensuring job sheets in marketing database contain latest project information and image sets
responsible for ensuring marketing/PR material available for new business opportunities e.g. portfolios, presentations, CVs/bios
proofreading/editing for colleagues as required
support with writing of other literature, such as website content, as required
day to day liaison with our external PR consultant in the coordination of communications
liaise with press, journalists and manage photographers
support senior management with development of marketing and social media strategy
manage networking events and engagements calendar
seek appropriate events for attendance by the practice and coordinate attendance at events for directors and other senior staff, and attend networking events where appropriate
This role is supported by the bid and communications assistant.
Required skills and experience:
eight-plus years' experience working on marketing and comms, bids, tenders and competitions, preferably in an architectural environment
the ability to think strategically, develop and implement new strategies and processes
excellent written and verbal communication, good at building relationships with people, enjoys picking up the phone to talk with people
graphic / DTP skills with InDesign skills
excellent Microsoft Office skills (Word, Excel, PowerPoint)
strong organisational skills
degree education or similar is preferable but not necessary
Hours: Monday-Friday 9.30am to 6.30am
(could be 4 days a week pro rata)
Gort Scott is an equal opportunities employer and particularly encourages applications from Black, Asian and Minority Ethnic, disabled and women candidates as these groups are underrepresented throughout the architecture profession. We are dedicated to providing a great work/life balance – benefits include maternity/paternity/shared parental leave, pension scheme, Death in Service insurance policy, time off between Christmas and New Year, office trips and other social events.
Applications have closed.