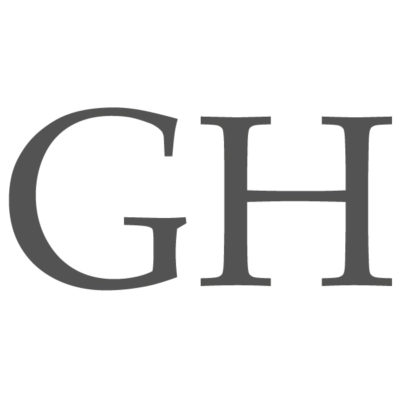 Granger Hertzog is looking for a sales assistant for film and TV prop house to join its team in London.
Granger Hertzog is the UK's leading contemporary, influential hire company.
We are looking for a confident, motivated and dynamic sales assistant to join our current team of more than 30 in our London showroom (NW10) on a 12 month temporary contract (for maternity leave absence).
This person will be a highly organised, solution-focused individual who wants to work in a creative environment and has experience in customer service.
We specialise in high-quality, individually selected furniture and lifestyle pieces for hire. We work with clients from the film, television and photography industries as well as PR and events, fashion, retail and interiors.
We constantly update and evolve our collection of modern and contemporary, mid-century and vintage items to stay ahead of trends and satisfy the needs of our growing client base of industry professionals.
As sales assistant, you would be working closely in a sales team of five, as well as coordinating with colleagues in accounts, display and dispatch on all aspects of the order process.
We are looking for a creative problem-solver who enjoys a fast paced role, and loves working with clients and beautiful products in equal measure.
Main duties:
processing client orders, booking items and managing each job's specific requirements and logistics
establishing a welcoming and engaged atmosphere for both existing and new clients
assisting and advising clients in the showroom, by telephone and via email
developing a broad knowledge of our stock, and an ability to provide recommendations and suggestions to clients
ensuring all processes from initial enquiry, order processing and handling of payments through to the delivery and return of items, are fulfilled efficiently and in line with company procedure
working closely with all other staff and providing accurate information to colleagues in the dispatch team when coordinating hires
being aware and actively involved in driving sales and contributing to increased company revenue
suggesting and initiating new ideas and procedures, where appropriate
Requirements:
a strong communicator with a personable manner and a proven high standard of customer service
a team player with an enthusiastic, unflappable, confident and flexible approach
a solution focused individual with the ability to juggle multiple tasks and prioritise accordingly
the ability to maintain a calm professional attitude in a fast paced working environment
a quick learner with excellent computing, language and numerical skills
an organised individual who demonstrates a systematic approach to paperwork
a willingness to support and help others in the Granger Hertzog team
an interest in design and interiors
Full time Monday-Friday, 8.30am to 5.30pm.
Salary at the London Living Wage, plus great benefits package.
Training will be provided, with a probation period of three months.
Are you interested in starting your career in a company with a great work culture and strong brand, where you will learn and develop fantastic people skills?
Then please email a current CV and covering letter telling us why you would be the best person for the role.
Salary: Up to £25,000
This position has been filled.