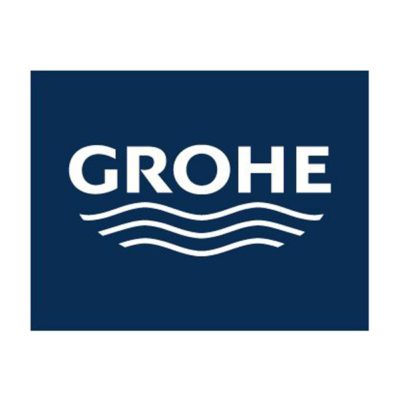 GROHE has an opportunity for a UI/UX designer to join its busy team in Düsseldorf, Germany. 
Full- time
GROHE is looking to expand its international, award winning in-house
design team. We are currently looking for a talented and passionate
user interaction designer with experience leading and developing
innovative and exciting experiences. This position will be based at the
GROHE headquarters (designed by Richard Meier) in the fashionable
area of Düsseldorf – Oberkassel, Germany.
Our purpose-built design studio, created by the design team is the
perfect environment for creativity. The selected candidate will have a fantastic opportunity to further their design skills in a high-
performance multi-disciplinary team focused work environment.
We are looking for a multi-year professional experienced, self-
motivated and dynamic UX and visual designer who has a high interest in complex use cases and smart home products, unparalleled
passion for digital design and dynamic product experiences. In this
position you will have the opportunity to create designs which exceed
consumer and market expectations, embody the Grohe brand DNA
and help reimagine our industry. You will be working interdisciplinary
with the digital team, product management, marketing and
engineering. The main job will be the concept development and visual
design for mobile apps and interfaces for hybrid products. As our
senior interaction designer, you'll have ownership of all visual design
aspects of our products. You'll report to the vice president design and
work closely with other UX and interaction designers in our in-house
design studio.
Your qualities and skills:
five+ years of professional interaction design experience as well as
experience in app design and development
very strong visual design skills
deeply knowledgeable in design tools (Sketch/Adobe CC)
up-to-date with all current design technologies/trends and
developments
experience with and a great eye for animation
strengths in digital prototyping software and ability to rapidly
prototype your ideas
experienced in creating wireframes and user flows
ability to execute ideas quickly as well as comfortable taking art
direction and criticism
a desire to learn from others and a true team player
confident in communicating concepts and ideas to others through
written, visual and verbal means
comfortable working with product and project managers
English (fluent)
You should display maturity, flexibility and above all creativity. We are
searching for a true team player with the desire to create a world-
leading design solution within ambitious deadlines.
Interested?
Then we are looking forward to your application. For queries and
further information, please do not hesitate to contact us.
Grohe AG,
Frau Alina Rosin
Feldmühleplatz 15
40545 Düsseldorf
GROHE is the world's leading provider of sanitary fittings and a global brand, dedicated to providing innovative water products.
For many decades, GROHE has been committed to the brand values of technology, quality, design and sustainability that all illustrate GROHE's
commitment to creating exceptional experiences and to delivering "Pure Freude an Wasser". With its engineering, innovation and design activities firmly anchored in Germany, GROHE products bear the badge of quality "Made in Germany", ultimately strengthening the customers confidence in the brand.
In 2014, GROHE became part of the LIXIL Group Corporation, a publicly listed company on the Tokyo Stock Exchange.