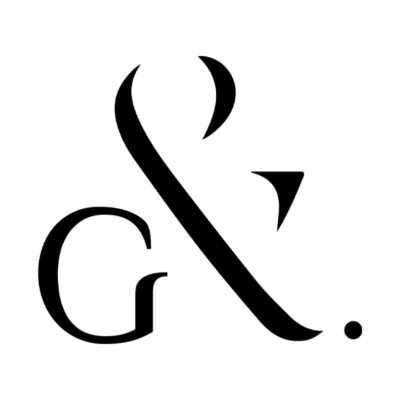 Gunter & Co is seeking a mid-weight and senior interior architect or interior designer to join its team in London.
Gunter & Co, founded in 2014 with a team of thirteen, are currently offering an outstanding opportunity for a midweight (minimum three years' experience) and senior  interior architect/interior designer (minimum six years' experience) for a full time, permanent position. You will be working from home and our Battesea Studio.
Full time position with an immediate start.
Key skills:
AutoCAD
SketchUp
Photoshop
Outlook (for email and diary management including calendar function)
Microsoft Office including Excel, Word and Publisher
excellent level of written and spoken English
Responsibilities
You will be responsible for between two and three projects from start to completion including all interior architectural and FF&E designs. Part of the larger team, you will work on your day-to day tasks within a small team of two to three designers.
You will be carrying out the following core tasks:
creating mood boards and concept designs
researching and creating presentation for all interior architectural fixtures and finishes
CAD for RCP, GA's, elevations and room plans
SketchUp drawings for joinery designs as well as full rooms including panelling, windows and full interior architectural detailing – this is a key skill
presenting confidently to clients, overseen by the design director and/or founder with  you taking the main lead
carrying out site visits to oversee construction progress
researching and creating FF&E designs & presentations including bespoke furniture designs
visiting suppliers to inspect quality of FF&E pieces, specifying and scheduling for entire FF&E packages, liaising with suppliers and contractors, procurement and on-site coordination and installation
If you would like to be considered for this position, you must have the following qualities:
have a modern design outlook, we're looking for someone with a fun and creative design outlook – our clients are looking for a luxurious eclectic style
you must be a creative, passionate and diligent interior designer with a keen eye for detail and a thorough way of working, being organised is a key part of the job
be technically minded – do you know the difference between a partition and party wall? Our clients love our team because they don't just know how to design but how to get things built and aren't shy from asking a plumber what the logic is behind the position of the pipework for a WC – this level of technical skill is something we encourage you to know
professional communication skills to keep suppliers in check and maintain procedures to keep suppliers and clients accountable for their commitments – good organisation and friendly communications skills are very important. If you're shy of picking up the phone and chasing people, this is not the job for you
having a good capacity to think on your feet and be commercially minded
have good math skills
good knowledge of suppliers and experience in sourcing interior architectural hard finishes and fixtures and FF&E from a wide spectrum beyond Chelsea Harbour, especially vintage and antique finds
on-site construction experience liaising with suppliers and contractors and ensuring that design-intent and quality is maintained to a maximum level
formal training in architecture or interior architecture, this is not an FF&E only role
be open to working as a team, we all do random ad-hoc tasks like writing Christmas cards once in a while
If you would like to be considered for this opportunity, please send your CV and portfolio via the apply for job button below.
Note, Gunter & Co do not intend to provide visa sponsorship for this role.
Salary guide for mid-weight designer £32-38k depending on experience
Salary guide for senior designer £43-50k depending on experience
Salary: £40,000 - £49,999
Applications have closed.