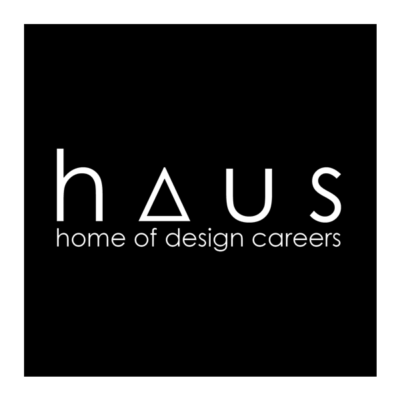 HAUS Careers is looking for an architectural/design recruitment consultant to join its London team. 
No recruitment experience necessary but would be helpful. An opportunity to connect the best designers with the best firms in London.
HAUS – home of design careers – a professional architectural, interior design and design recruitment agency.
This role is to join a great team with drive, ambition, honesty and who are specialists in their field.  You will help architects and designers find their dream roles. An opportunity for an outgoing, driven and fun individuals to become experts in their field and get a reward for their hard work. Great communication skills needed.
Ideally, you will have experience in architecture or interior design but experience in a design office will be considered. Being ambitious, driven, charming, friendly, open, hardworking individual and believe hard work should be rewarded we feel.
The HAUS team
HAUS are a professional recruitment agency made up of ex-industry design professionals from architecture, interior design and landscape architecture. We care about design and specialise in finding talented designers and support staff for design firms in temporary and permanent positions.
The career
The role is fast paced and will give you the chance to earn uncapped earnings. You will be working with the world best architects and designers to match them together. You will enjoy finding meeting and creating a community of people you can help find work. The expected earnings for the first year at unlimited but you should pass £45,000 in the first year and 55,000 the next year if you hit targets.
We give all training and have a year training programme for new starters and a leaders process to take you through the journey to senior management.
We believe in a work-life balance and enforce 9:00am – 6:00pm work hours as we want you to be happy while you work!
free breakfast on Mondays
yoga on Wednesday morning
end of year holiday
team bonus
beer on tap
duvet day
surprise days out and social evenings
a career using your design knowledge to be rewarded
pool tables/ping pong
full training
no experience in recruitment necessary
a great team to work with
great financial rewards
Please submit a CV by emailing ross.g@hauscareers.com directly.
Home