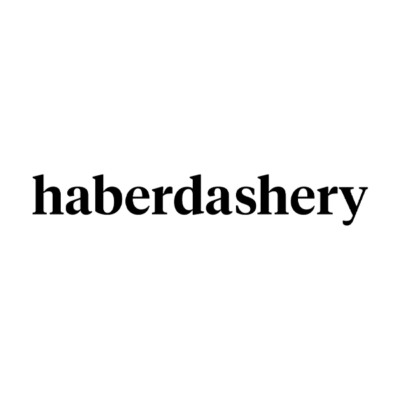 Haberdashery London is seeking a mid-level industrial or product designer to join its team in London.
Haberdashery London are a London based design studio who converge art, design and technology. We make lighting based products for a range of high profile clients.
We are looking for a mid to senior level industrial/product designer who can provide intelligent and informed design decisions, you need to be able to guide and be fully responsible for your own projects and also work within our team, taking guidance and providing input within a collaborative studio.
We design, manufacture and assemble all of our work, so proven hands-on experience is essential as well as a solid understanding of materials, manufacturing methods and techniques.
Haberdashery pride ourselves on our staff retention and we are always looking for exciting and diverse talent to join our expanding studio.
Key responsibilities will include
Design and production:
make amazing light products and sculptures
ensure continuous development of haberdashery products from concept through to manufacture
develop any necessary prototypes
develop all required visuals and presentations to effectively communicate the greater design and its details within the guidelines of the haberdashery visual identity
develop electrical, mechanical and software specifications and solutions
develop all solid models, assemblies and drawing files for suppliers (Fusion 360 or similar) according to the studio templates and best practice
work closely with suppliers to ensure all works are made according to mechanical, material and finishing specifications
delegate where appropriate to achieve all the above items
with assistance from the production team, plan and manage all aspects of the assembly and installation of your projects
General:
ability to take direction and to interpret client briefs
clear and professional written and oral communication
Project management:
manage your time and the time of others working below you to ensure that your projects are delivered on schedule and within time constraints
manage your production budget to ensure that projects are delivered within their total costs budget
obtain competitive quotes from relevant suppliers and research new suppliers
report to the directors about your projects' performance
ensure your projects are properly documented and communicated to the project team as well as the client
where appropriate, to delegate tasks to other staff
lead others in the project team by example
Required experience/technical requirements – these should be demonstrated in your portfolio
Minimum three years' experience in the following areas:
work experience as professional industrial / product designer and maker – experience in high-end market would be a bonus
Fusion 360 (or similar) parts, assemblies and drawings (this is an essential requirement)
Adobe Suite and MS Office
basic to intermediate electrical prototyping, wiring and layout
evidenced experience in mechanical design and design for manufacture – large scale would be a plus
model making
knowledge of materials and finishes/processes
Portfolio must demonstrate evidence of completed, built projects. Showing renderings is great, but we will not consider applicants that do not demonstrate built work. To apply, please submit a cover letter, CV and portfolio (portfolio to be no longer than 25 pages) via the apply for job button below.
You must be eligible to work in the UK.
£30,000 - £39,999
You must sign in to apply for this position. If you don't have a Dezeen Jobs jobseeker account, create one here.