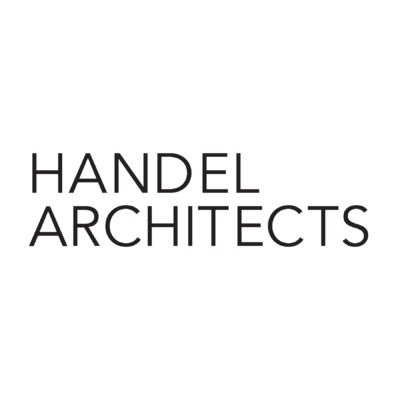 Handel Architects is looking for a BIM coordinator to become part of its team in New York, USA.
About Handel Architects
Handel Architects was founded 25 years ago with a commitment to making cities a better place to live. We strive to create buildings that are not just things themselves but serve as catalysts for positive urban and social change. With over 180 architects and designers in New York, San Francisco, Boston and Hong Kong, our work encompasses urban infrastructure and master planning projects, high-density mixed-use developments, multi-family projects, corporate headquarters, and buildings for non-profit, institutional and educational clients around the world. Notable projects include the National September 11 Memorial, The House at Cornell Tech, the largest Passive House building in the US, Millennium Tower Residence, the first LEED Gold condominium project, The Dream Hotel NYC, and the Flushing Meadows Natatorium in Queens.
Our office provides full benefits including; health benefits, competitive PTO, parental leave, 401K match, and whiteboard groups. What are whiteboard groups? Check them out on our website and learn more about our people and office culture.
About our New York City location
Our office of over 100 architects and designers is a vibrant and collective workplace that emphasizes design and technical excellence. Our office is fast-paced with weekly happy hours and a variety of employee-run groups that include both social activities and professional development. Handel Architects provides an environment that encourages personal growth and expects professionalism and individual responsibility.
We are located in the financial district in Manhattan near the 1, 2, 3, 4, 5, N, R, W, J, Z lines, PATH and the Seastreak Ferry making for an easy commute from surrounding areas.
About the job
Handel Architects is seeking a dedicated and energetic architectural BIM coordinator to join our New York office. You will work within a highly collaborative environment on a wide range of large and impactful urban projects, and engage as mentor and technical guide to project teams. We are seeking qualified candidates intending to pursue a devoted focus in continuing the influence of technology in our industry. As a BIM coordinator, you will work with the BIM manager, and with BIM project teams.
Responsibilities:
establish, develop and implement BIM processes and workflow
develop and maintain project-specific and office-wide parametric content
aid teams in BIM management by monitoring and streamlining Revit models
actively engage with design teams to troubleshoot and to ensure best BIM practices are being followed
assist teams with 3D coordination, energy analysis, interoperability and other BIM-specific workflows
train and coach teams in Revit and related architectural software
Qualifications:
minimum of a Bachelor's degree in architecture, engineering or design
three-seven years of professional experience primarily using Revit
advanced proficiency with Revit and associated third party capabilities
familiarity with computational design tools such as Dynamo and Grasshopper
has knowledge of architectural design and knows the basics of architectural drawing set production and 3D coordination
ability to work efficiently, in an organized manner and with attention to detail
is an effective and engaging teacher
has a portfolio demonstrating work in Revit and Revit Family Editor
proven ability to multi-task and meet deadlines in a fast-paced environment
can be flexible with regard to working hours and assignments
ability to work independently, as well as part of a team
strong skills in verbal, written and graphic communication
Applications have closed.