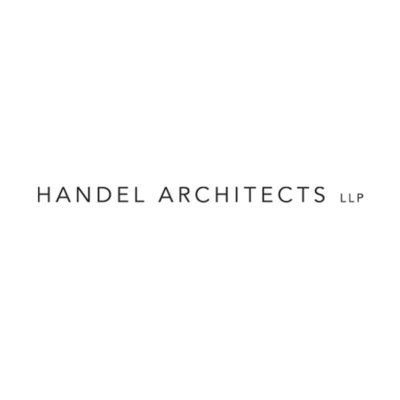 Handel Architects is on the hunt for a junior graphic designer to join its team in New York.
The New York office is currently looking for a junior graphic designer to assist in the visual communication of the firm's mission. The ideal candidate is proactive, with well-developed critical thinking skills who is able to process, react to, and solve problems in a timely manner as they arise.
Responsibilities:
shaping the firm's visual identity
collaborating with architecture and interiors design teams to visually communicate a variety of concepts
collaborating with the marketing team to produce branded presentations and proposals
furthering the firm's graphics style and brand to ensure that we continue to be seen as modern and relevant
working directly with the firm's partners to research, conceptualize, and design presentations
designing branded materials in both print and digital formats, including brochures and advertisements
creating environmental graphics, signage, murals, logos, wallpaper, etc.
creating or maintaining graphic content of the website/social media outlets
composing branded digital newsletters and e-blasts
maintaining firmwide images database
acting as a resource on all graphic design and graphic software related issues for the firm
Requirements
The ideal candidate will have at least two-three years of experience in the architecture/interiors industry, and will have very strong typography and graphic sensibility. Attention to detail is critical, and an ability to multitask under tight deadlines. The candidate will need to have strong interpersonal and communication skills, and will need to be extremely skilled in Adobe CC Suite including InDesign, Photoshop, and Illustrator. Social media acuity a plus.
Please send a PDF portfolio with a minimum of 10 pages, and a maximum of 20 pages (Max 16MB). Only include work in which you were the primary designer. No phone calls, please.
Please apply through the company website.
Applications have closed.