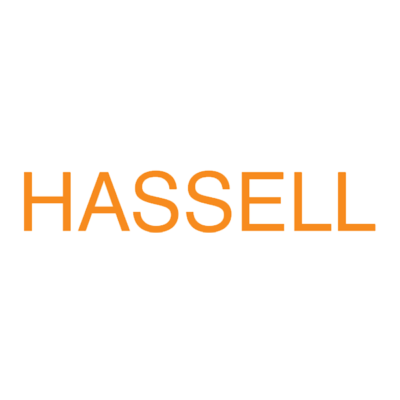 Hassell has an opportunity for a head of technology to join its team in Melbourne, Australia.
The role
We are looking for a strategically minded, inspirational leader with a passion for design to join us as our head of technology.
About the role
This is a critical management role for a professional who can hit the ground running to design and deliver a strategic vision of agile and connected information systems to support our global business operations. The head of technology manages the function's operational budget and aligns the IT strategy with the business goals of the practice – with a key emphasis on design technology applications.
As head of technology you'll lead and motivate an international team of up to 20 IT professionals across our 10 studios, plus technology partners and vendors. You will capably manage service providers, ensure system security and develop rigour around project delivery.
The role collaborates closely with our international leadership, particularly the heads of our business functions and head of design technology and innovation.
About you
You approach your role strategically and are open-minded in considering solutions. You have a passion for using technology in innovative ways. You quickly evaluate the status quo and have a breadth of knowledge and contacts that allow you to quickly recommend relevant technologies and innovative solutions.
You approach your role strategically and proactively, and you creatively find solutions. Your communication skills set you apart from the rest.
You have a knack for building relationships across all levels of an organisation. You're a natural leader who thrives in a team environment. Your ability to connect with and influence senior leaders stands out, but you're also technically astute and not afraid to roll your sleeves up and get stuck in to a project or problem.
You know how to approach a challenge and remain calm under pressure by breaking a problem down by thinking clearly and simply.
Ideally, you would have prior work experience in the design/creative industry that has taught you how to support and manage a collaborative work philosophy across diverse/international locations.
Why Hassell?
We consider our people to be our greatest resource. With that in mind, we place great emphasis on attracting, retaining and developing the best talent. We value diversity, employing people across a number of regions, representing many different cultures and ethnic backgrounds.
Our team has access to a range of benefits to support development and wellbeing:
creative studio working environment
inter studio transfer opportunities
development and training
wellbeing benefits
flexible start and finish times, part-time and job share arrangements
professional memberships'
study assistance
Apply now
Apply now by sending your cover letter and resume clearly outlining your suitability for the position using the 'apply' link below.
Hassell is an equal opportunity employer. No agencies or third party applications please.
Applications have closed.