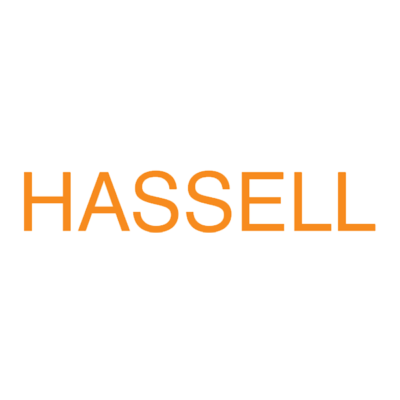 Hassell is seeking an interior designer to join its practice in London.
Creative design studio – global opportunities – award-winning workplaces
An exciting opportunity exists at Hassell for an experienced interior designer to support developments across our commercial and workplace sector in London.
About us
With ten design studios spread around the world, chances are you've seen our work before.
We work across architecture, landscape architecture, interior design and urban design – a rich multi-disciplinary mix of skills and perspectives that unlocks the economic, social and cultural value of projects.
We combine our creative design expertise with capabilities in strategy, research, technology and experience design, and we regularly collaborate with experts and partners from further afield.
Through our work, we're trying to build a more inclusive, sustainable future for communities – and create a more socially and ecologically resilient world.
About the team
Our design values are shared globally across all the Hassell studios, by the talented people who work in them; architects, interior designers, landscape architects, urban designers, planners and specialist consultants.
We work together in integrated design teams because they produce the best outcomes for our clients. The increasingly complex projects that clients bring to us demand a culture built on collaboration, creativity, and innovation in design thinking and delivery.
Openness and empathy with our clients ensure their interests are at the heart of everything we design.
About the role
You will be involved in design development, detail documentation, drawing skills and interior package documentation for a number of exciting projects in workplace/commercial occupier sectors.
You will be sharing new ideas and developing design concepts with others including senior project team members and client.
As a solid creative designer with a solid grounding in concept design, you'll be working on design development, detail documentation, drawing skills and interior package documentation.
About you:
you'll have between two-four years of work experience, a relevant design degree and skills
knowledge of UK standards and statutory regulations
well-rounded design and documentation skills for your level of experience
proficiency in AutoCAD and associated visualisation software such as Rhino, Microsoft Office, and Adobe Creative Suite
Revit is a bonus not a deal-breaker
appropriate tertiary qualifications and two-four years of experience
Why Hassell?
We consider our people to be our greatest resource. With that in mind, we place great emphasis on attracting, retaining and developing the best talent.
We value diversity, employing people across a number of regions, representing many different cultures and ethnic backgrounds.
Our team has access to a range of benefits to support development and wellbeing:
creative studio working environment
working regionally aligning best teams to the best projects
inter-studio transfer opportunities
development and training including access to an online training program
wellbeing benefits
flexible start and finish times, part-time and job share arrangements
professional memberships
Apply now
If you are looking to take the next step in your career with an established international design practice, this is the role for you.
Please apply via the link, including a copy of your CV and portfolio outlining why you are a suitable candidate for this role.
Please, no agency or third party applications.
We are an equal opportunity employer.
Applications have closed.