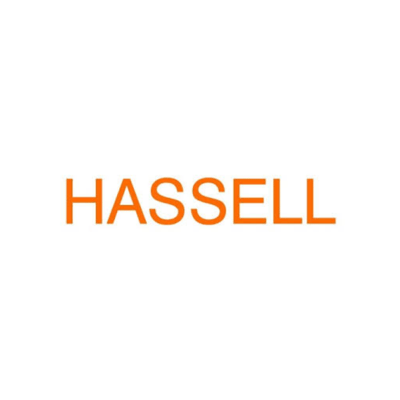 Hassell is looking for a principal or senior associate of commercial architecture to join its studio in Brisbane, Australia.
If you're an accomplished, experienced commercial sector design leader with natural leadership skills, the next phase of your career is with HASSELL.
The role
Due to your outstanding design and commercial sector acumen, you'll be embedded in the design-led culture in the Brisbane studio and actively contributing to capturing and delivering high end commercial projects in no time. Your passion for driving design excellence will enhance your
reputation as a key influencer and will be instrumental in challenging design boundaries, enabling knowledge leadership and impacting the development of the urban environment.
The specifics of the role include:
design leadership: stewarding the overall design culture and collaborative design processes within the studio to achieve design excellence
developing commercial sector client relationships and winning commercial projects: representing Hassell to our clients as a highly valued design leader/commercial sector knowledge leader
leading the design and delivery of commercial projects: working collaboratively across studio locations and assisting in developing Hassell as a global design practice
About you
Your reputation precedes you. Because of this you're sought after by clients and influencers for your design advice. Your profile will enable us to continue to attract world class project opportunities and your developed portfolio illustrates your design excellence spanning conceptual and competition design through to the delivery of award-winning commercial built work.
With a minimum of ten years' post-graduate architecture experience with deep commercial architecture expertise, you're known as a design and knowledge leader in the sector. You have a deep commercial acumen with the ability to drive exception design outcomes.
Building strong client relationships and leading pursuits and winning new work is second nature to you. You have experience working within a multi-disciplinary environment across a range of sectors and project scales and you think and act both locally and globally.
Why Hassell?
We consider our people to be our greatest resource. With that in mind, we place great emphasis on attracting, retaining and developing the best talent.
We value diversity, employing people across a number of regions, representing many different cultures and ethnic backgrounds.
Our team has access to a range of benefits to support development and wellbeing:
creative studio working environment
inter studio transfer opportunities
development and training including access to an online training program
wellbeing benefits
flexible start and finish times, part-time and job share arrangements
professional memberships
Apply now!
If you aspire to create great places and are looking to take the next step in your career with an international design practice, this is the role for you.
Applications consisting of CV and portfolio can be sent digitally (PDF, max. 10MB) using the 'apply' link below.
Please, no agency or third party applications.
We are an equal opportunity employer.
Applications have closed.