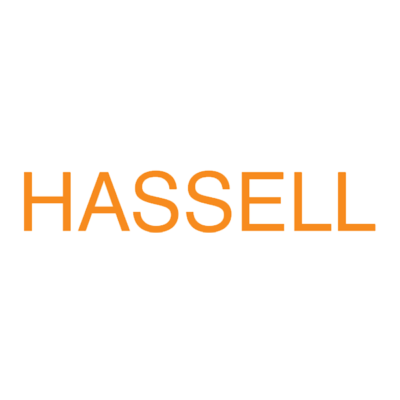 Hassell is looking for a FreeState project administrator to join its team in Melbourne, Australia.
The role
Ever feel like certain places and brands just know how to press all the right buttons? Like they've thought of every little detail, and somehow made it better, or more exciting, or more memorable. We're looking for a project administrator to join our growing team in Australia.
The project administrator, based in Melbourne, will bring experiences to life by collaborating with the experience design and strategy team as well as our client partners in delivering innovative and unique experiences on time, on budget and at an exceptional level.
A key player in the development of innovative experiences, you will join a team of researchers, strategists and visual designers as well as a wider collective of cross-disciplinary design experts at Hassell.
About us
At FreeState, we create that feeling for places and brands every day. We set the stage for standout brand moments the kind that people talk about, tweet about and genuinely care about. We work with multi-national clients, in both physical and digital environments. We use a unique methodology that relies on research, insight and creativity to help brands connect with people in outstanding ways.
About you:
able to jump in and deal ambiguous and complex problems, balancing speed with craft to develop the best possible result in the time available
Photoshop and Illustrator experience desirable
industry experience desirable but not essential
passionate about people, architecture, technology, branding, events and program planning or all of the above
a financial interest coupled with a business acumen
This is a rare opportunity to get involved in this small, unique team, helping shape the expansion of our global practice as we build on our exciting start in Australia.
Other important things we're seeking:
experience in delivering complex projects on time and on budget
excellent stakeholder management, facilitation and interpersonal skills
you care deeply about the purpose of your work, seeing projects through to completion and the broad positive impact experience design can create
extensive experience in Microsoft Office suite, strong MS Outlook skills essential
intermediate InDesign experience essential
willing to undertake a range of responsibilities; wear any hat required on any given day
adept at capturing and communicating minutes and actions of meetings
flexible and autonomous, able to quickly contextualise a situation and move forward independently
a committed team player who wants to work as part of a team of high-performing strategic thinkers
an understanding of the basics tenets of an agile methodology
Why FreeState?
As part of Hassell, at FreeState we consider our people to be our greatest resource. We place great emphasis on attracting, retaining and developing the best talent. We value the quality of ideas and the contribution our people make to our open and collaborative culture. We support innovation and creativity and encourage our people to learn and achieve in a caring and inclusive environment.
We are a global company, with a growing presence. Our work is diverse and challenging, so we value diversity and equality – employing people across a number of regions, representing many different cultures and ethnic backgrounds.
We offer a range of benefits to support development and wellbeing, including:
creative studio working environment
inter-studio transfer opportunities
development and training including access to an online training program
wellbeing benefits
flexible start and finish times, part time and job share arrangements
Invitation to apply
Submit your CV and cover letter clearly addressing why you're a great fit for FreeState.
#freestate
Applications have closed.