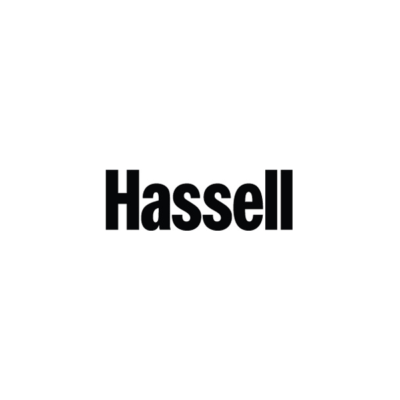 Hassell is looking for a senior associate design strategist to join its team in Sydney, Australia.
We are seeking an experienced and creative design strategist who is ready to help shape our world! In this role, you will generate imagination and passion for our clients and our team by delivering inspiring insight and solutions through knowledge, strategy and evidence at the intersection of performance, people, culture, values and place. 
You will be ready to turn ideas into strategies for new (or reimagined) workplaces, but it doesn't stop there. You'll also have the opportunity to apply your extensive experience in workplace design strategy to campus masterplanning, educational environments spaces, urban design, and more.
We are flexible on the home base for this role – ideally in our Sydney studio, but we are open to Melbourne and Brisbane. There will be some element of national and international travel.
Your role will be two-fold
Firstly, you will actively lead strategy projects, driving the deliverables of these projects. Working closely with clients you will develop aspirations and space use strategies that will support and enable their organisations, drawing on your experience to offer client-side advice on projects. As a senior member of the team, you will mentor other design strategists and offer direction and guidance as they develop their experience. You will also work with our design teams to realise space strategies through design, including briefing teams, participating in design reviews and coaching designers on workplace strategy.
Secondly, you will work with your leader and other leaders in the business to build a pipeline of work and lead business development activities, submissions and pitches. In this role we want to leverage your known brand and reputation within the industry, or help you quickly build one.
About you
You may come from a consultancy or design background, either way you come with significant and demonstrable experience in strategy and design.
You will have a strategic and creative mindset, and bring to this position:
extensive experience in developing workplace space strategies for organisations, mostly in the commercial workplace sector. You will be able to offer immediate and insightful advice on the future of work, the impact it will have on people and the future of workplace as a result, both at high level and in detail
experience in architectural and interior design would be beneficial
knowledge and experience of other sectors, specifically education, urban design and the arts would be advantageous
proven ability to deliver strategy projects on time and on budget
strong understanding and interest in spatial design commensurate with experience
a mindset of mentoring design strategists as they develop their experience
strong skillset in business development and converting leads into new strategy commissions for the team
exceptional business acumen
demonstrated experience in leading teams
advanced Microsoft Office and Adobe suite skills
professional facilitation and presentation skills
ability to think on your feet and draw on experience to resolve challenges as they appear
ideally at least eight years post graduate experience in workplace design strategy with the majority in the private sector and internationally recognised qualification(s) within your discipline
data analysis skills preferable. In this role you will collect, analyse and interpret both quantitative and qualitative data
Apply now
Interested to learn more about Hassell? Please get in touch more detail.
We're a fast-paced and proactive practice so we don't wait until applications close to review them. Submit your application as soon as possible for the best chance to land your ultimate job.
Hassell is an equal opportunity employer.
We will not accept speculative candidates via agencies or third parties.
Applications have closed.