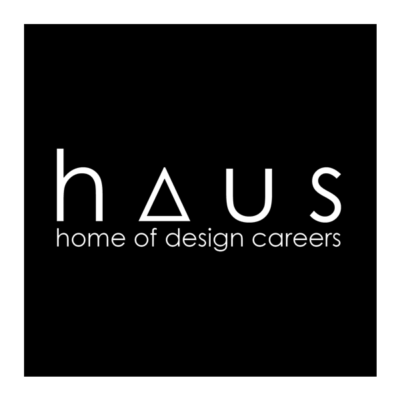 Haus Careers is looking for an interior design recruitment consultant to join its team in London.

Haus Careers is a leading recruitment agency specialising in the architecture and interior design industry. We are seeking a highly motivated and skilled interior design recruitment consultant to join our dynamic team. If you have a passion for interior design, exceptional communicator and a desire to connect talented professionals with exciting career opportunities, then this role is perfect for you!
Responsibilities:
collaborate with clients to understand their interior design recruitment needs and requirements
source and attract highly skilled interior design professionals through various channels, including networking, job boards and social media platforms
conduct thorough interviews and assessments to evaluate candidates' technical and creative skills
conduct reference checks and background screenings for selected candidates
build and maintain a strong network of interior design professionals, fostering relationships and staying updated on industry trends
provide career guidance and support to candidates, helping them navigate opportunities for professional growth
work closely with the sales team and clients to understand specific hiring needs and provide suitable recruitment solutions
Requirements:
previous experience in recruitment and selection, not essential but a love of design is a must
in-depth knowledge and understanding of the interior design field, including trends, industry standards and best practices
excellent interpersonal and communication skills, with the ability to build rapport and establish strong relationships with clients and candidates
strong organisational and time management abilities, with the capability to handle multiple recruitment projects simultaneously
results-driven mindset and a passion for delivering exceptional recruitment outcomes
At Haus Careers, we offer a collaborative and supportive work environment where you can thrive professionally. Our office is located in the vibrant South Bank area of London, and you will be surrounded by creativity and inspiration.
If you are ready to take the next step in your career and join a passionate team dedicated to connecting talented interior design professionals with their dream opportunities, we want to hear from you!
Apply now via the apply for job button below and be a part of shaping the future of interior design talent acquisition with Haus Careers.
We look forward to reviewing your application and potentially welcoming you to our team!
Salary: Undisclosed
Applications have closed.