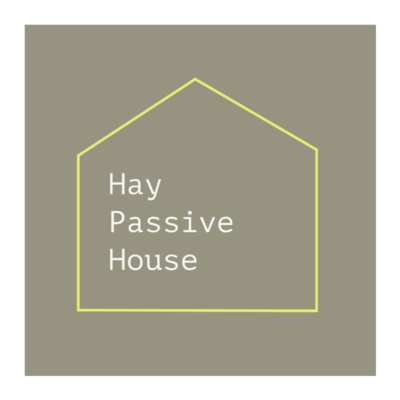 Hay Passive House is looking for a freelance architect to join its studio in Hay-on-Wye, Wales.
There is an opportunity for a freelance architect to work on a new build mixed-use residential Passive House project in Hay-on-Wye.
Hay Passive House is an ethical architect-led project to develop a medium-scale group of mixed-use residential buildings in the historic centre of Hay-on-Wye. We are seeking an architect to collaborate with us on a freelance basis for this project.
This is to be an exemplary project which will focus on designing and delivering a truly sustainable and contemporary development which is nevertheless seamlessly integrated into the historic fabric of this world-famous book town.
The position is to commence immediately, will involve work from RIBA project Stage 2 onwards, including the opportunity to work on the project all the way through the construction phase to completion.
This is a significant opportunity for an architect at an early stage in their career to take a leading role in the design and site delivery of a medium-sized project. Alternatively, the role may also appeal to more experienced architects who may be looking for a fresh challenge and to experience a better quality of life in a small town in the Welsh Borders.
Based on a temporary design studio in Hay-on-Wye during RIBA Stages 2 to 4 inclusive, the role will transfer onto site during RIBA Stages 5 and 6.
It is anticipated that the total duration of the role will be 22 months.
The preferred working pattern would be a four-day working week (80% working week).
An annual freelance fee of up to £30,000 (based on a 100% working week and dependant upon experience) would be possible for suitably qualified applicants.
Being based in Hay-on-Wye offers a fantastic work/life balance, with many opportunities to enjoy the wonderful outdoors of the Brecon Beacons National Park as well as to take part in the internationally renowned Hay Festival of Literature and Ideas.
Successful applicants will have the following skills, experience and personal qualities:
highly developed architectural design abilities
excellent drawing presentation skills with proficiency in at least one of the main CAD programmes
proactive, diligent and with a conscientious attitude to work
ability to display significant attention to detail and not afraid to propose alternative design solutions
environmental awareness
display initiative and be able to work independently and largely unsupervised
have an excellent technical ability together with knowledge and full understanding of both UK planning and building regulations
knowledge of passive house design principles or experience on previous passive house projects would be a significant advantage
previous experience on small to medium-sized residential projects
ideally, RIBA Part 3 qualified or ARB registered – however suitably experienced RIBA Part 2 candidates are also welcome to apply
good organisational skills are essential for this role
Role overview:
participate in the design development process during RIBA Stages 2 to 4
prepare drawings, sketches and studies as required
ability to prepare 3D renderings would be a significant advantage
prepare drawings, schedules and reports suitable for inclusion in the planning application
liaise with planners as required
liaise with other consultants and provide the necessary information to them in order to perform their duties
coordinate their input into the design
develop the technical design packages for issue to tenderers
participate in the tender review process
assist in the management of the project budget and project programme
communicate with manufacturers and suppliers, order and organize samples and technical product information
site architect role during the construction phase as per RIBA Stages 5 and 6, to include daily contractor management and coordination, monitoring of works on site, provision of further design information as required and responding to contractor queries
snagging and completion duties
To apply, please submit your CV, cover letter and portfolio in PDF format, using the 'apply' link below.
Closing date for applications: Friday 15 November 2019
No employment agencies please.
Please limit total file attachments to 10MB per applicant.
Applications have closed.