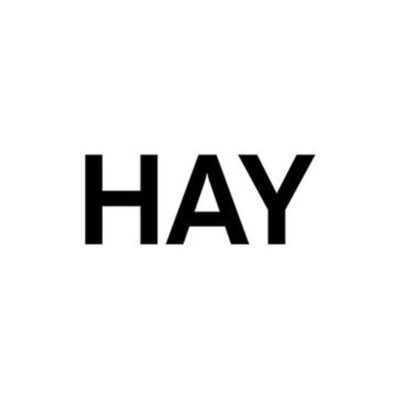 HAY is seeking a wholesale sales responsible to join its team in London.
Are you passionate about design and furniture and want to be part of an international design company? We are looking for a highly motivated wholesale sales responsible to join our UK Team to develop sales and grow brand awareness of the HAY furniture, lighting and accessories collections to our London wholesale dealers network. This position will be available from August 2019.
About the job
As wholesale sales responsible, London you will be responsible for HAY's current London retail distribution network of dealers. You will need to maintain and develop relationships with our current wholesale client base whilst looking for opportunities to grow HAY in the London retail market.
More specifically your tasks will include:
sales and territory management – managing and developing relationships with existing partners; ranging from independent dealers to national department stores, and exploring the potential of prospective new customers in order to optimize the growth of HAY's London retail distribution
Ssales reporting and pipeline forecasting – using reporting tools to feedback on client activity, as well as any recent project and campaign results. Recognising future opportunities and devising strategies for successful outcomes
customer care and service – taking care of the daily requirements of the London wholesale accounts. This can include; providing general product information, supplying lead times, order status and working closely with colleagues in Denmark to ensure a high level of service and communication is maintained throughout
product training and communication – visiting clients regularly to introduce new products and promotional campaigns, as well as providing product training to retail sales teams in order to increase knowledge and promote the HAY collection
retail projects – managing retail space installs from concept, planning, physical install and completion
showroom activity – hosting clients in the London showroom, ensuring the space is always welcoming and showcases the current HAY collection in the best way possible. To help coordinate the restyle of the London showroom twice a year, as well as assisting with sample sales and occasional customer events hosted at the space
training and travel – occasional international travel will be required to attend HAY collection exhibitions across Europe and training sessions in Denmark
reporting to HAY head of sales Europe/ CEO Nine United Europe
About you and qualifications
As a person you are a service-minded, team player who enjoys working together with colleagues and clients. You are positive, driven to make your challenges a success, focused on finding solutions and identifying possibilities. You recognise the value of our products and services and you take commercially minded decisions with a long term benefit to our customers and to our business. Previous experience in selling furniture, accessories and lighting with an understanding of the interior design industry is preferred, but not essential. You are able to work independently, are sales-driven and able to balance back office needs and proactive tasks. You enjoy working in an unpretentious environment where flexibility is key and everyone helps each other. Good organisational and negotiating skills, and an exceptional level of spoken and written English are fundamental for the role.
The role is permanent and full-time, you will be based at the London showroom.
We look forward to hearing from you.
Please submit us your application and CV as soon as possible. We evaluate applications and conduct interviews on an ongoing basis. If you have any questions about the position please contact Emma Nevoux.
Start date: August 2019.
About HAY
The design company HAY is a registered trademark which has existed since 2003. HAY is part of the Nine United group. Nine United Denmark has approximately 200 employees in our offices in Horsens and Copenhagen, shops and warehouse. Nine United UK has nine colleagues based in London and six colleagues based in Bath.
Read more about HAY and about Nine United.
Applications have closed.