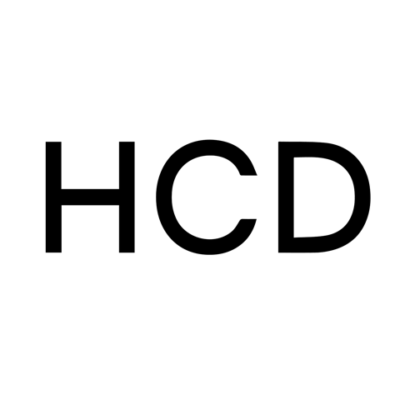 HCD is looking for a designer to join its busy team in central London.
Who we are and what we do:
We're HCD; a design-led property development company focused on creating high quality residential schemes throughout central London. We like to do things the right way. And this means that each of our projects are subject to our unparalleled attention to detail. We create unique spaces that each of us would be proud to call home.
Within our design team, we believe that innovative design features don't have to sacrifice usability. But instead, both aspects can work harmoniously to create truly inspiring yet functional spaces. Every decision is meticulously considered. And it is our professionalism and continuous dedication to design detail that has earned us a reputation for excellence.
We believe creativity blooms amongst the comfort of a friendly, strong and dedicated team. That's why our office is a hive of friendship and collaboration, where we each have the opportunity to achieve our highest potential as both individuals and a team.
Key responsibilities of the role:
your main duties will be centred around the preparation of quality design proposals
create and progress interior design schemes from concept through to detail design, specifying and tendering
initiate design packages such as kitchens, wardrobes and bathrooms with various craftsmen and suppliers
use your digital and hand drawing abilities to streamline the translation of information and decision making from the design team to contractors on site – to make sure we are continually improving our design, quality and attention to detail
compile full decoration schedules from hard finishes to furniture, fixtures and equipment
design, specify and dress show flats when necessary
work full-time in a growing, close-knit, hardworking team that respects decisions based on well researched information
The ideal candidate's personality and qualifications:
we're looking for someone who shares our passion for design with a background in architecture or interior design
a highly organised individual will be best suited to work on multiple projects simultaneously
with the ability to build strong relationships with both office and on-site personnel, fearless to picking up the phone and communicating with consultants and sales teams
interested in development and keen to learn from others in the office
capable of putting design proposals forward and communicating design ideas to the rest of the team
the candidate should be ambitious and driven to be the best in their field – we do not have a 9-5 mentality, we work from 8am-5.30pm
experience in CAD is essential -we use AutoCAD but happy to see candidates with other backgrounds
good understanding of technology and IT
What we will offer you:
high exposure to all facets of development, with the chance to learn from executive level partners in a warm, supportive environment
the opportunity, as the company grows, to carve out a tailored established career
a young and agile group of entrepreneurial people, without a whiff of blame culture
a lively social calendar
a competitive salary
We very much look forward to hearing from you.
Home