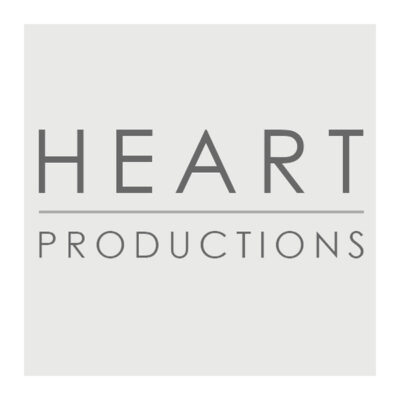 Heart Productions is hiring a senior graphics designer to join its team in London, UK.
Job role: Mid-senior graphic designer
Term: permanent
Salary: dependent on experience (three to five years)
Reports to: head of studio
Who we are
Heart Productions is a fully integrated creative live communications and experiential agency based in King's Cross that delivers from concept creation through to project delivery for some of the world's biggest and most exciting clients. From film premieres to global sporting events, immersive brand experiences to big PR moments. We pride ourselves on our creative ability to deliver world class events.
The opportunity
This role is for a senior graphic designer to work closely with the in-house studio team and setting the bar for all things graphical. You will be working across a range of creative projects and clients with lots of opportunities to make your own mark.
You will be working directly with the exec. creative producer, creative director and the close-knit design team, all under the management of the head of studio to deliver creative assets for a wide variety of projects where no two days are the same.
The role:
You will be working in a team of designers across live projects and helping developing new business pitches. Day to day you'll be:
working closely with ECP, CD and HoS to sell in top level conceptual ideas whilst owning projects from start to finish. Flexible and enthusiastic, able to pivot from different types of projects on a day to day basis creating your own unique ideas, or where necessary, developing the work of others in the team
developing design and creative solutions for a range of key clients. Experience at working with or developing brand guidelines when required. Whether that be unaccompanied or alongside experienced 3D designers providing graphics for models and environments when required
creating large format print ready environmental graphic artwork. The gatekeeper for all print artwork for live shows. The wizard of Illustrator and Photoshop
working predominantly on exciting projects in experiential and live events. You have spent much of your career meeting deadlines, can deal with pressured environment and have the capacity to take on a challenge
overseeing agency branding across all platforms. You should have excellent layout and typographical skills with proven print and art-working abilities but with a good understanding of digital and social touchpoints
being a guardian of visual and executional standards for all work you preside over. From owning and presenting a PowerPoint deck template design to then be able to create multi-channel visuals in Photoshop, expertly crafting graphics in illustrator and have a keen eye for typography and layout
helping to source/research mood imagery and materials to support creative responses. While producing high-quality visuals to describe and illustrate creative responses
proactively looking to progress and grow existing client relationships when required
helping to strengthen the creative department nurturing a creative culture with a curious spirit. You are also willing to support more junior members of the team as well as taking creative direction where needed
experience in or willing to learn platforms such as OneDrive (file management), project/task management platforms (such as monday.com) and creative platforms such as Miro to seamlessly work alongside team members on a project by project basis
You will be working in a fast-moving, creative environment, bringing ideas to life from visualising creative concepts through to artwork and production ready design. Working within a team that punches above its weight, you should be as comfortable producing high quality branding for print as you are visualising ideas.
This is a great opportunity for a talented designer who enjoys a different challenge every day and is ready to join a team that is hungry to continuously improve and set the new standard. You take pride in your craft, have an eye for detail, but are able to think about the bigger picture when necessary.
Equally and arguably very importantly, whether you have been working in or are entering the live event industry for the first time. You have a strong passion to seeing all events and or designs come to fruition and want to be a part of that and will be expected to step in on bringing live events to life as and when required that might lie outside of your day-to-day role.
Application
Please ensure that you submit your creative portfolio along with your CV via the apply for job button below. We're looking for examples of commercial work as well as creativity. We are as interested to see how you solve problems as the solutions themselves.
If successful, we will invite you in for an initial interview and may be asked to complete a two-hour task.
Applications have closed.