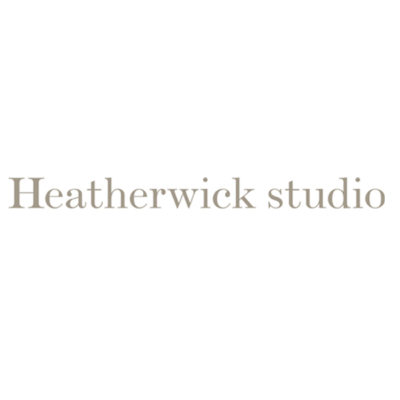 Heatherwick Studio has an opportunity for a contract manager to join its practice in London. 
Location: King's Cross, London
Posting date: 09/11/2017
Closing date: 07/12/2017
Heatherwick Studio is an international studio that brings together craft, design, architecture, and urban planning together in a single workspace.
We are a vibrant practice focused on innovation, collaboration and making, constantly questioning the boundary of what is possible.
Today a team of 180, we are involved in a number of significant and extraordinary projects across the world.
We are looking to strengthen our dynamic business development and contracts team by recruiting an experienced and motivated contracts manager. You will have amazing skills at negotiating design contracts for international design studio's and experience of helping designers to stay out of trouble.
You will be ambitious, driven and have energy for a fast paced exciting environment which is never boring. You will be instrumental in securing new projects and protecting the studio's interests in its ever evolving twisting and turning adventure.
Key role and responsibilities
Contract reviews and negotiation
use legal and commercial experience to review, draft and negotiate design contracts and legal documents in order to agree suitable protection for the studio in its agreements with clients and consultants
aptitude to discuss contract issues internally and use judgement to recommend the correct resolution of issues
capability to work with our external legal and insurance advisors
ability to push for contract documentation to be agreed in a timely manner
Agreeing appropriate design scopes, resources, fees and expenses
work closely with group leaders – GL, and business development to understand key opportunities requiring fee proposals or review of contract documentation
work with the GL to capture the appropriate scope and deliverables for the studio in agreements
work with GL to agree the suitable team size to carry out the design work
generate a resource cost plan
analyse and recommend suitable fee levels based on fee benchmarking and recognition of Heatherwick Studio's value proposition
work with GL and Finance Team to agree a suitable expenses estimate
present fee proposal for internal sign off and then present and agree with client
Contract administration
carry out contract administration of the Studio's design contracts
assist with resolution of any contractual issues in order for the studio to deliver its contract obligations.
provide 'little and often' updates so the leadership team is aware of any fee and contract issues on all potential and current projects
Skills and experience
at least five years proven professional experience in contract negotiations and management
demonstrable experience of negotiating contracts in the UK and internationally. Key areas of interest would be in the United States, UK, Europe, Hong Kong, China and Singapore
strength of character to handle high-pressure situations such as client contract negotiations in order to represent the Studio's position on contract matters in a firm but amicable manner
driven to push the resolution of fee and contract issues in a timely manner
excellent drafting skills to prepare commercial and legal documentation, such as design agreements, consultant collaboration agreements, NDAs, fee proposals, scope of services
awareness of scope and resourcing to carry out complex international design projects
experience in estimating design fees and expenses
excellent communication skills to present any fee or contract issues in a clear and concise manner
organised to keep contract documents and fee information in good order
personable to build relationships with prospective clients and consultants
ability to carry out design contract administration to keep the Studio aware of its obligations and resolve any contract issues
an understanding of the design/architecture industry
Training and continuing professional development
The studio aims to attract and develop the best talent and create a supportive environment in which studio members can learn and develop. Training is provided to increase technical skills and to address identified professional development needs.
Please apply via the careers page of our website with a CV and covering letter stating your salary expectations.
Home