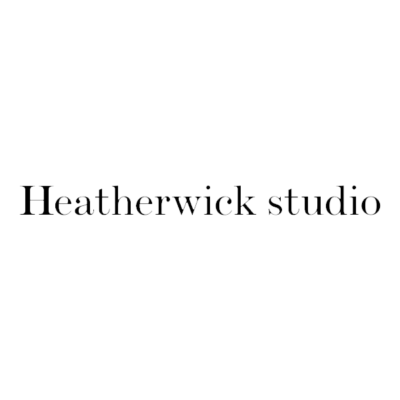 Heatherwick Studio is looking for a new business coordinator to join its team in Kings Cross, London.
Heatherwick Studio is looking for a new business coordinator to join the new business team. This role will report to the head of new business and work in a small team.
The studio has a very successful portfolio of diverse projects including architecture, interior, masterplan, and objects which attract some of the most reputable clients in the world. You will act as the first point of contact with the new business inquiries and play a key part to appraise and present these opportunities to the senior leadership. You will also actively research the market and identify any potential opportunity. You will work very closely with key internal stakeholders including the contracts team, the project team, finance, communication and people team.
This is a great role for an experienced and ambitious individual who wishes to further progress in new business development and expand the calibre of clients and projects. This role presents a truly unique opportunity to observe and understand the business function in a highly design-driven practice.
Your main responsibilities:
research, review, track and evaluate new business opportunities
Acting as the first point of contact with new business inquiries and nurture client relationships
prepare internal new business briefings presentations
prepare fee forecasts and proposals through coordination with all internal relevant stakeholders
prepare, update and co-ordinate new business submissions and bid documents
write, proofread and edit texts for internal reports and external submissions
maintain an internal new business database
monitor and analyse key markets on an on-going basis
gather industry intelligence and identify potential new business leads
consider and suggest proactive new business efforts
record and log meetings as appropriate
organise, analysis and present new business data through reports and diagrams
lead and support internal new business domain initiatives to improve processes and approach
Your skills and experience:
at least two years' experience in a similar role in an architectural/design/engineering organisation
academic or professional background in architecture or design will be advantageous
good knowledge of the design and architecture industry with strong commercial awareness
demonstrable experience of creating engaging written and graphic content
customer-focused approach with clear and effective communication skills
strong research and report skills
multi-tasking in a fast-paced environment
excellent planning and organisational skills
ability to work as part of a team
fluent with Microsoft Office and Adobe Creative Suite
How to apply
Please apply here with your CV and a portfolio to showcase relevant marketing/new business presentation you have worked on.
Applications have closed.