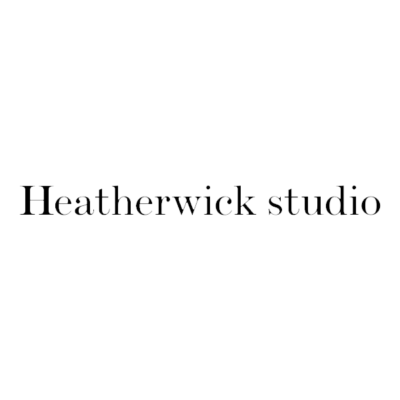 Heatherwick Studio is looking for a project coordinator to join its team in London. 
Heatherwick studio is pleased to announce our selection together with KPF by Changi Airport Group as the design leaders of the airport's new Terminal 5.
As one of the busiest and most awarded international airports in the world, the addition of Terminal 5 at Changi Airport will add capacity of up to 50 million passengers per year initially.
The studio is currently looking for talented candidates to join the team to work on Changi Airport as well as a number of other exciting projects.
Your role:
You will be assigned to Changi Airport as the project coordinator. Your role is to provide effective and efficient administrative support to the Project Teams, and to provide occasional support for specific Studio related activities. Due to the nature of the project, you will be involved with a high level of document control. You will also be coordinating with teams across the globe through different time zones with the utmost professional sensibility.
Your responsibilities:
administrative responsibilities including filling, database keeping, shipping, and any research needed
as directed by Project Leader, act as the main point of contact for scheduling meetings and other project activities
act as the main correspondence to any internal and external project inquiries
project diary keeping, organise, set up and coordinate meetings with all parties needed
preparing agendas and meeting meetings to circulate within the team
book and coordinate flights and accommodation
prepare comprehensive travel itineraries
make applications for visas – if required
act as single point of contact for the project collaboration platform (EDMS).
document management including downloading/uploading, distributing, checking, filing as well as maintaining the drawing register
assist the project team with issuing of information, in accordance with the programme
assist team with preparation of documents when needed.
Print production
reception duties including meeting and greeting visitors
general support between teams regarding working environment and materials
assist with internal and external project reports
coordinate with other studio departments when assistance needed.
Your skills and experience:
already working in a similar role in an architectural or design environment for at least two years
knowledge and understanding of working with different cultures from an international perspective
extensive experience in document control
comfortable supporting team of large size project
extremely familiar coordinating with multiple teams across globes through different time zones
good experience supporting senior team members on diary keeping
experience of meeting facilitation; concise and accurate agenda and minute taking
great planning and prioritising skills; excellent time management skills
able to build rapport quickly and effectively with internal and external stakeholders
excellent written and verbal communication
mandarin speaking would be a bonus but not essential
proactive, resourceful with an agile mind.
resilient, able to work effectively under pressure
logical thinker with excellent attention to details.
PC literate (Outlook / Microsoft office) , Creative Suite literate (InDesign and Photoshop)
Microsoft Projects (desirable)
Please apply with a CV and covering letter stating your salary expectations by clicking the apply button at the bottom of the ad.
Heatherwick Studio is an international studio that brings together craft, design, architecture, and strategic thinking together in a single workspace.
We are a vibrant practice focused on innovation, collaboration and making, constantly questioning the boundary of what is possible.
Today a team of 200, we are involved in numerous extraordinary projects around the world.