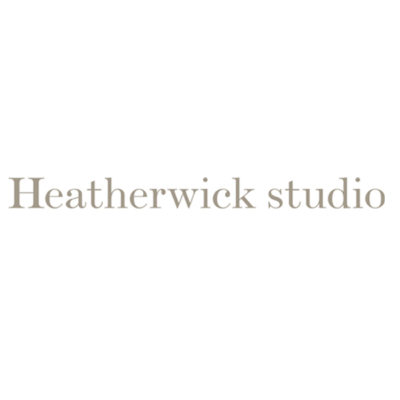 Heatherwick Studio is seeking a visualiser to join its team in London.
Heatherwick Studio is a global team of 200 problem solvers dedicated to making the physical world around us better for everyone. We are practical inventors with no signature style. Our motivation is to design soulful and interesting places, led by human experience rather than any fixed dogma
We enjoy pushing the boundaries of what is considered possible. We achieve this by placing collaboration, trust, and teamwork at the heart of everything we do. We look for studio members who have the entrepreneurial spirit to make things happen, and who also take delight in sharing their knowledge and experience. We want self-reflective people who are committed to their own growth and who are unafraid to support the growth of others.
We expect all studio members to work together with honesty and integrity, and to have genuine care for each other. The studio is a creative community and it's important to use that everyone feels they belong.  We are proud to be an equal opportunity employer and all applicants will be considered without regard to ethnicity, religion, sexual orientation, gender identity, family or parental status, national origin, neurodiversity status or disability status.  We encourage all people from historically underrepresented backgrounds to apply. If you want any help with your application, please let us know.
The role
To produce photo-real architectural visualisations using a variation of styles and techniques to suit the individual project briefs. To maintain and ensure all works are completed to a high and consistent standard and effectively communicate the design as intended by the Project Teams.
Working closely with the project leader and teams, lead on timescales and information gathering to ensure that all data is efficiently coordinated and workflow is continuous, allowing deadlines to be met. Planning for review periods and edits, communicating clearly to the project teams throughout the process, and presenting work in progress views to help manage expectations on the delivery status and the time to take on comments.
Skills and experience:
a background working in the creative design industry
largely exposed to architectural visualisation including internal and external spaces of various natures and scales
competence and clarity in communicating ideas and architectural design narratives through physical and digital tools
experience in design communication that considers a project's unique identity and value, as well as responding to client concerns and needs
good knowledge of post-production software – Photoshop, Illustrator, After Effects, etc.
essential software: V-Ray for Rhino, Photoshop, Illustrator and Indesign
desirable software: Unreal Engine, After Effects and Revit
Attributes
engaged, inquisitive and interested in innovative design projects.
empathy for great design, strong visual skills, with attention to detail, composition, light, colour and form
strategic and critical thinking
How to apply
Applications should include your portfolio and CV. For portfolios that exceed 10MB, please provide a link under the contact's section.
Unfortunately, due to the volume of applications, we are unable to provide detailed feedback to candidates on their applications.
Applications have closed.