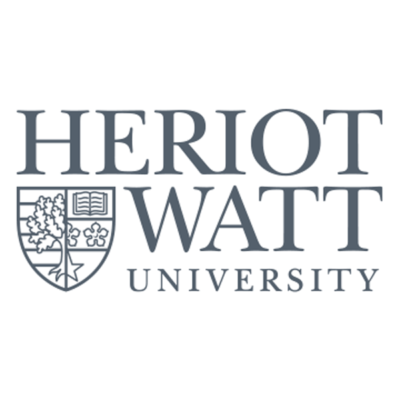 Heriot-Watt University is looking for an assistant professor – architecture to join its team of experienced staff in Dubai.
School/Service: School of Energy, Geoscience, Infrastructure and Society (Dubai)
Position title: assistant professor – architecture
Salary: 213,327 AED – 262,123 AED 
The Department of Architecture seeks to appoint an excellent candidate or candidates to take up an important role in Dubai. This is an exciting time in this young programme to join the Department of Architecture and contribute to its development. Candidates are likely to combine a strong disciplinary expertise as a qualified architect with significant teaching experience and technical expertise. Ideally, applicants should have relevant teaching experience leading a well regarding teaching studio at a RIBA recognised school of architecture or its international equivalent, demonstrating and evidencing of innovation in teaching delivery in design. The candidate will take an important role in the development and delivery of the architecture programme working closely with the professor of architecture and team. 
Full-time post in architecture
The full-time role of assistant professor in architecture will require the candidate to be able to:
Design studio
Lead and teach an exemplary and innovative 60 credit design studio at a senior level so students develop excellent design portfolios to meet RIBA professional criteria and graduate attributes and which lead graduates being able to work in the profession. Assist in the development and delivery of technology curriculum liaising with the head of architecture and design tutors to ensure that a coherent and integrated technology curriculum is evidenced in the design folio. This will include teaching technology workshops and an open technology lecture series. 
Additional subject
In addition to teaching one of the above core areas of expertise such as design studio or taking a lead in technology, the candidate should have the proven expertise required if needed to contribute to teaching at least one additional areas of the curriculum including: 
architectural representation (digital and analogue)

histories and theories of architecture (dissertation)

professional practice
Summary
The principal requirements of a full-time post are to:
lead a senior design studio for an UG year  (60 credits)
assist in the conceptualisation, co-ordination and teaching (30 credits) of technology across the programme
be capable of teaching one additional academic specialism if required from the above list
Two 0.5 post in architecture
The Department of Architecture also welcomes applications from candidates who wish to job share or apply for a fractional 0.5 post. The two (0.5) posts offer some flexibility and may be ideal for academics or practitioners with different expertise/s who wish to apply to share the job or bring specialised expertise to different subjects. A candidate for a 0.5 post could apply to run a design studio while another could offer a subject specialism on the 0.5 technology role. In considering the 0.5 posts architecture can consider a wider range of possible focussed subject specialisms to include:
technology

design
architectural representation (digital, analogue and fabrication)
histories and theories of architecture
Summary
The requirements of the two 0.5 posts offer a range of opportunities. The following variations are indicative and candidates can clarify their expertise in the application form and PowerPoint. Indicative roles are:
lead a senior design Studio for a UG year  (60 credits) 

co-ordinate and teach three technology of courses across the programme
co-ordinate and teach and two-course architectural representation and support a design studio
teach two history and theory courses and support design studio teaching and/or dissertation
this post is being advertised at both GR7 and GR8 and the appointment will be made at either level depending on the skills and experience of the successful candidate
The appointment is conditional upon successful completion of all labour and immigration formalities, and the start date will need to be delayed if the employment visa is not in place.
For application details and to apply please go to: www.hw.ac.uk/apply-jobs
Ref: IRC13808
Closing date – 9 April 2018
Applications have closed.