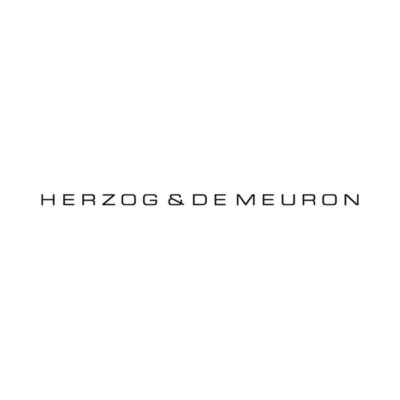 Herzog & de Meuron is looking for a HR manager to join its team in Basel, Switzerland.
Das Büro wurde 1978 in Basel gegründet. Aktuell arbeitet ein internationales Team von über 600 Mitarbeitenden an einer Vielzahl von Projekten in Europa, Amerika und Asien. Unser Hauptsitz in Basel arbeitet mit unseren Studios in Berlin und München, London, Hongkong, New York und San Francisco sowie mit unseren Büros in Kopenhagen und Paris zusammen.
Für das Human Resources Department suchen wir zum frühstmöglichen Zeitpunkt eine
HR manager:
Das gegenwärtig siebenköpfige HR Team versteht sich als Dienstleister für die Projektteams und die Business Departments. Die Vielfältigkeit unserer globalen Projekte entdecken Sie auf unserer Website.
Wir suchen im Rahmen einer Nachbesetzung eine pragmatische, erfahrene HR-Persönlichkeit um den zukünftigen Herausforderungen auch langfristig gewachsen zu sein.
Ihre Aufgaben:
sie erbringen operative HR Dienstleistungen für die Ihnen zugeteilten Bereiche (total ca. 250 Mitarbeitende) im In- und Ausland und tragen die ganzheitliche Verantwortung, in Zusammenarbeit mit dem HR Team, von der Abwicklung der Administration bis hin zur Beratung der Führungskräfte
sie bearbeiten arbeitsrechtliche Anliegen und begleiten Mobility Projekte
sie nehmen Einfluss auf die Weiterentwicklung unserer HR Services
sie bewerten und optimieren HR Prozesse
sie gestalten kontinuierlich Ihre eigene Rolle als Teil der ganzen Teamdynamik
Ihr Profil:
sie verfügen über einen Studienabschluss (Uni/FH), eine Zusatzausbildung im HRM oder eine äquivalente Ausbildung
sie bringen mindestens zehn Jahre Erfahrung in verantwortungsvoller HR Position mit
sie kennen das operative HR Management à fond und haben bereits auch strategische Akzente mitbeeinflussen können
sie sind eine kommunikationsstarke, dienstleistungsorientierte Persönlichkeit mit Durchsetzungsvermögen und Ausdauer
sie sprechen fliessend Deutsch und Englisch, weitere Sprachen sind von Vorteil
sie möchten Ihre selbständige, strukturierte Arbeitsweise und Ihr Organisationstalent in einem dynamischen, kreativen Unternehmen einsetzen. Herzog & de Meuron bietet Ihnen in einem schweizweit einzigartigen, internationalen und multikulturellen Umfeld eine ausserordentlich spannende und fordernde Position als HR manager
Ihr Arbeitsort ist in Basel – zu dieser Stadt und zur Region Nordwestschweiz haben Sie eine hohe Affinität.
Gerne erwarten wir Ihre vollständigen Bewerbungsunterlagen unter Erwähnung der Referenz B23-5. Für Online-Bewerbungen nutzen Sie bitte unser Bewerbungsformular.
Salary: Undisclosed
Applications have closed.