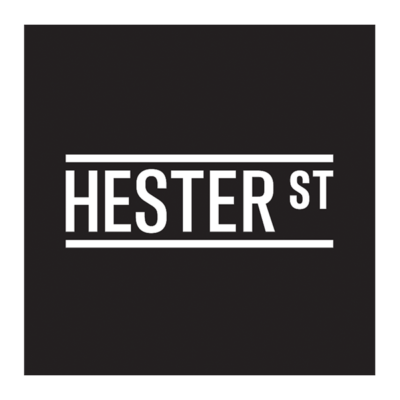 Hester Street has an opportunity for a project associate to join its team in New York.
Hester Street seeks a project associate to support our community engagement, community planning, participatory design and community development projects. We're searching for an early career professional with a background in communications design, service design or community engagement who is committed to racial and social justice, excited to join a collaborative, high-energy team and seeking opportunities for professional growth. Applications are due by 11:59 pm, ET on 8 September and will be reviewed on a rolling basis.
About Hester Street
Hester Street (HST) is an urban planning, design and development nonprofit that works to ensure that neighbourhoods are shaped by the people who live in them. HST designs avenues for inclusive civic engagement, amplifying the voices of those struggling against inequities and supporting neighbourhood leaders to design solutions that work for their communities. Through deep collaboration with community-based organisations, HST facilitates processes that remediate environmental harms and build climate resilience, create and maintain equitable places and spaces for communities to gather and foster thriving communities by building civic infrastructure and capacity for advocacy. HST offers technical and capacity-building assistance to community-based organisations, private firms and government agencies on land use processes, neighbourhood planning and design, and public and private community development projects. Leveraging tools of participatory planning, design and community development, HST centres the expertise of neighbourhood leaders to achieve racial and social justice.
About the position
The project associate will work closely with HST's project managers and design managers to support projects that engage a wide range of community stakeholders in initiatives that advance environmental justice, bring about equitable development, foster arts and culture, and contribute to thriving communities. Our work entails partnerships with community-based organisations, government agencies, elected officials and private entities, and the role requires the ability to manage multiple stakeholders, priorities and deadlines in a team setting.
Key responsibilities of the project associate include:
conducting project research and discovery
researching best practices
gathering, analysing and visualising/mapping data
designing community engagement tools
preparing meeting materials and workshop facilitation guides
creating reports and public materials
supporting community engagement meeting logistics, including setting up and breaking down public events, workshops and focus groups, and coordinating food, childcare, language translation and audio-visual resources
facilitating community engagement
providing administrative support to keep complex projects on track, including scheduling project check-in meetings, taking notes, tracking project tasks and conducting project communications
prioritising, executing and tracking tasks across multiple projects, adhering to rigorous timelines
Qualifications
Bachelor's degree in design, urban planning, architecture, environmental studies or related field
one to three years of design, planning, architecture and/or community development experience
Some combination of the following project skills:
graphic design
human-centered design
community engagement, design charrette and participatory design service design and journey mapping
data gathering and analysis
mapping
spatial and site-specific analysis
mixed-method research
infographics and data visualisation
report layout
Some combination of the following technical skills:
Google Workspace
InDesign; Adobe Creative Suite
Rhino
SketchUp
ArcGIS; QGIS
Miro, Tableau and other online collaboration tools
proactive, deadline-oriented and able to juggle multiple project deliverables
high attention to detail
experience working in low-income, immigrant and communities of colour and/or with community-based organisations preferred; experience working with New York City communities a plus
fluency in a language other than English a plus
Location and schedule
Our team currently works on a hybrid schedule in a co-working space in lower Manhattan. Much of our community engagement work takes place in person in community settings and sometimes our team members support events in the evening or on weekends. We offer flexible scheduling when team members are expected to work at those times.
Compensation and benefits
$55,000 – $63,000 per year. We offer a competitive benefits package including paid time off, health, dental, vision, insurance, commuter, professional development and retirement benefits.
To apply
Please apply through Hester Street's website here and be sure to submit a cover letter, CV and portfolio or two work samples. If the work you are submitting was done collaboratively, please explicitly state which aspects of the project you contributed to in your cover letter. Applications are due by 11:59 pm ET on 8 September and will be reviewed on a rolling basis.
Hester Street works with low-income communities and communities of color across New York City and we believe that our staff should reflect this diversity. People of colour, immigrants, LGBTQIA+, women, gender non-conforming individuals and people with disabilities are strongly encouraged to apply. Hester Street is an equal opportunity employer. We seek to build an inclusive organisation grounded in respect for differences and we do not discriminate on the basis of race, colour, religion, gender, sexual orientation, gender identity or expression, age, national origin, marital status, disability, past experience of incarceration or veteran status.
Hester Street is a nonprofit organisation incorporated as Hester Street Collaborative.
Salary: $55,000 - $63,000
Applications have closed.