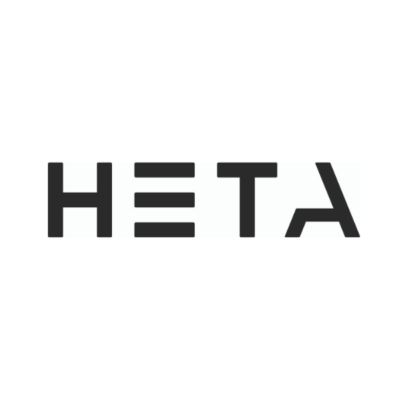 Heta Architects is seeking a studio coordinator to join its team in London.
The candidate must be capable of running the administrative functions of the business and supporting the director with business development and practice management more generally, whilst coordinating bids for new work as part of our business development team.
The role would be based in our London studio and requires a highly capable and conscientious individual, able to demonstrate the right approach to their work and abilities in the following areas:
a very organised and professional approach to all aspects of work
applying rigor and precision in all tasks
good confidence and interpersonal skills, both internally with colleagues, and externally with clients, consultants and others
good written and spoken English
good numeracy and arithmetic
self-motivated, productive, and resourceful
inquisitive and keen to learn and develop as a member of our team
take initiative and strive to constantly improve the running of the business
due regard for professional ethics and integrity
The approach and abilities listed above will be essential for the role, which will be varied and wide-ranging. Prior experience of some/all of the specific duties outlined below would be beneficial but is not essential.
The successful applicant will have some prior experience of the following processes, with supplementary training where required to be ready to undertake the following:
preparing quotations for new business
bringing new clients and projects on-board and preparing appointment documents
managing invoicing and monitoring payments
processing VAT Returns and other tax payments
preparing income and workload projection
coordinating payroll
liaising with the company's accountants
coordination of employment contracts
administering annual leave
coordinating staff appraisals
office purchasing, including stationary, software, project documents, etc.
managing and improving practice systems, including timesheets, templates, work scheduling, checklists and protocols, etc
developing and maintaining practice manuals and guidance documents
assisting our marketing team in coordinating content for website, social media, newsletters, etc.
assisting with business development and marketing and bid proposals for new work
answering phones and responding to general business email enquiries
minuting meetings and recording file notes
coordinating day to day office administration and support to staff. Including overseeing office cleaning and maintenance contracts and general organisation of the studio environment
coordinating software updates, upgrades and maintenance, liaising with our IT support team
organising meetings and managing databases
compiling, reviewing and proof-reading documents
arranging quotations and bookings on behalf of clients for consultants and surveys etc.
The studio aims to offer successful candidates a good opportunity for career development and advancement.
It also offers a competitive starting salary (based on levels of qualification, experience, and ability), together with a workplace pension, a friendly working environment and a good work-life balance.
Additional benefits include:
cycle to work scheme
hybrid working
life insurance
attractive holiday allowance
social events
The position is advertised as full time, with standard working hours of 9am to 5:30pm Monday to Friday. The practice is happy to consider applicants with a preference or requirement for a part time role. A part time role might be limited to specific days of the week, reduced daily hours, or some flexibility to allow for reduced working during specific periods.
The following skills would be beneficial, but are not essential:
detailed knowledge of Microsoft Word, Excel and Outlook
experience of Adobe InDesign and/or Photoshop
experience of digital accounting software
Please send a short covering letter, outlining your reasons for applying, your salary expectations, your preference/availability for full-time employment or otherwise, and your availability to start, together with a CV, using the apply for job button below. Please also list any aspects of your approach to work which you feel would be key to your success in the role.
Applications have closed.