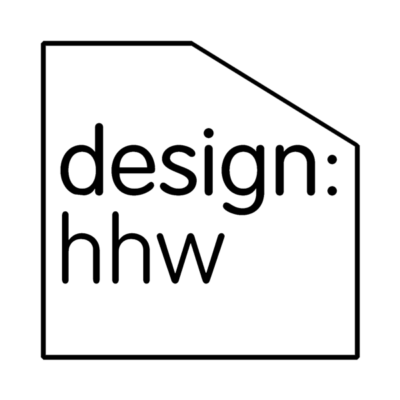 Hill Holt Wood is looking for a Part 1 architectural intern to join its team in Lincolnshire, UK.
Salary: national living wage
Band: level one
12-month internship
Here at Hill Holt Wood we want our workforce to reflect the make-up of the community we live in. Therefore we welcome all applications irrespective of gender, ethnic origin, religion, belief, sexual orientation, age or disability.
01636 892836
We cannot accept CVs for this job role. To apply you must complete an application form. For an application form please contact us on 01636 892836, email us or download from our website.
Hill Holt Wood,
Norton Disney,
Lincolnshire,
LN6 9JP
Please note any digital portfolio submissions must be less than 5MB.
Please visit our website for more information.
Overview
Hill Holt Wood is a nationally recognised and award-winning environmental social enterprise. It currently employs 34 full and part-time rangers and is engaged in a wide range of activities including the education of young people, extensive forestry operations, contracts with the local council, eco-construction, both design and build (Design: HHW) and events and hire, including the Hive Café. It has enjoyed considerable success over the last 17 years and continues to build on its strong position focusing on sustainability, environmentalism, conservation and social awareness.
Hill Holt Wood has been successful in being awarded a grant of over £1 million from the National Lottery Community Fund. As a result, the Growing Up Green project was created. It is one of 31 projects across the UK that form the Our Bright Future programme and provide opportunities for young people to engage with nature.
Growing up Green
To provide guidance, expertise and opportunities for young people to engage with the built environment, more specifically 'eco-construction' and the use of natural building materials. This project will aim to engage young people aged between 11-24 years and encourage them to consider the impact of design and construction on the natural environment.
A key aspect of 'Growing up Green' is to engage young people in their built environment by delivering 'eco-construction' qualifications. These qualifications will include straw-bale building, log house building and general 'eco-construction' principles. These qualifications and training will give young people an insight into the knowledge and practical skills required to increase awareness of future sustainability.
Design: HHW
Design: HHW operates under the umbrella of Hill Holt Wood and offers a variety of design services grounded in true sustainability. We aim to design and build small-scale projects that are environmentally, economically and socially sustainable, making use of recycled and renewable materials to create innovative, low-energy, high-performance buildings at an affordable price. Furthermore, in addition to architectural design and construction, the team are broadening their offer, looking to expand further into landscape, graphics and product design.
Design: HHW is operated and managed by the students themselves, adding another layer of experience not available at a conventional architectural practice. The placement we offer, while accepted by the RIBA as a legitimate professional experience, is not directly supervised by a mentor. Successful candidates are expected, with the support of Hill Holt Wood, to source an appropriate mentor who will meet them on a monthly basis and will be available via phone or email at any time for additional guidance.
We do not accept projects without a strong sustainable agenda and we are particularly focussed on experimental use of materials such as hemp, strawbales, timber and rammed earth. We promote the use of both active and passive systems such as thermal mass heat storage, composting toilets, rainwater collection and wood-fuelled batch boiler. Further to the design and management experience, Hill Holt Wood feels that an intrinsic part of architectural education is the knowledge of how to build. Days spent on live project construction and running of practical workshops are a key feature of the placement.
Job purpose:
the intern will be the key member of the design team and work alongside our design team ranger
the post will involve working with the Hill Holt Ranger team, universities, schools and volunteers
Key skills:
undergraduate degree in architecture/similar design profession
have a keen appreciation of sustainability
proficient in relevant architectural software (AutoCAD, Photoshop, SketchUp)
proficient hand drawing and presentation skills
possess excellent organisational and motivational skills
willingness to get involved in practical construction tasks
have the ability to enthuse and inspire and be able to demonstrate innovative ways of engaging students, whilst remaining a positive role model at all times
the role of a ranger at Hill Holt Wood is a multi-faceted one, and one that is physically demanding so a reasonable level of fitness is desirable
the variety of tasks that you will be asked to perform is cited, by the staff, as the most attractive aspect of the Ranger's role
a full driving license is required
This post will require a DBS check.
Hill Holt Wood is an equal opportunity employer.
Please submit applications using the 'apply' link below.
Applications have closed.