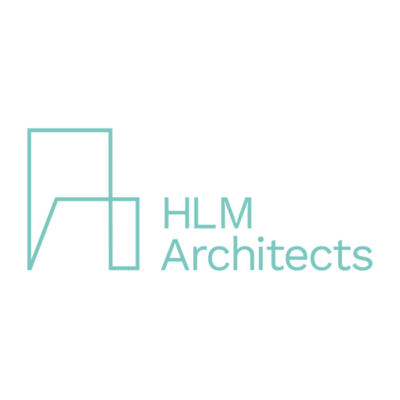 HLM Architects is looking for a bid coordinator to join its team in London.
HLM Architects is an AJ100 practice. We are also proud to be listed as one of the Sunday Times Top 100 Best Companies to work for 2019, as well as being Highly Commended in this year's BD Employer of the Year Award.
We have over 180 like-minded people working collaboratively across our studios, bringing their strength, breadth and understanding to create memorable, meaningful places that delight as well as satisfy. A 'thoughtful design' approach to make better places for people underscores all our work, from concept to technical delivery. We create places of education that inspire, healthcare environments that nurture, homes that are part of thriving communities, and infrastructure that is sustainable in its widest sense: environmentally, economically, and socially.
We are looking for a highly organised, detail orientated, experienced bid coordinator to join our team, who will help us continue to produce winning bids. You will have a drive for success and the ability to challenge the thinking of those around you and share your previous skills and experience within the team. You'll have first-class writing skills, and be able to formulate compelling, informed and persuasive content. An interest in Architecture is desirable as is an understanding of marketing and the PR function.
A passion for winning is essential in this role as every tender is a competition that sees your best work judged against the best bids from other architectural practices. You will be inspired by the impact your role can have on the built environment and be comfortable working within a team of senior professionals, leading the bid-process and providing productive feedback where necessary. You will be able to manage your own time, prioritising tasks and frequently working on multiple projects at any one time.
The role
The role is focussed on bid preparation in cooperation with the bid coordination teams across the practice. Working with the national bid lead and marketing and communications lead, you will be supported as you learn how to apply your skills to our business, formulating solutions to tender questions, collating relevant evidence to showcase our expertise and presenting this information in writing. As you win more bids, develop your skills, and expand your knowledge, there will be ready opportunity for advancement. As part of this, we will enrol you into the HLM Academy, register you as a member of the association of proposal management professionals (APMP) and support you to pass their foundation exam within your first year with us.
Responsibilities:
lead bid kick-off meetings and participating in resourcing and response decisions
work with contributing subject matter experts (internal and consultant) to ensure high-quality bid content is produced on time
undertake research to bolster the solutions upon which our bids are based
lead bid reviews to ensure content accurately addresses tender questions and clearly presents HLM's offer
monitor tender portals/websites to identify potential opportunities to bid
summarise tender requirements for colleagues and facilitate bid/no-bid decisions
collate bid contributions into cohesive a document that tells a compelling story with a single voice
use a variety of graphical tools and formats to present bid documents in an intuitive and attractive manner
store bid content in our digital library and curate existing content to ensure it is current, accurate and easily accessed
gain client feedback in relation to all the bids we submit
record information in our CRM database and make updates as changes occur
prepare capability statements, case studies and proactive proposals to assist our teams in selling our service outside of a formal tender process
Desirable skills and experience:
bid/tender/proposal coordination, production or management
project management, particularly securing contributions from busy professionals with competing priorities
research, investigation and argument building
copywriting, with an emphasis on persuasion, clarity and accuracy
graphic design/layout with an eye for detail
using Microsoft Word, PowerPoint and Publisher, along with Adobe Photoshop and InDesign
you should be able to show examples of working accurately to tight deadlines with a strong eye for detail
an understanding of the marketing and PR function
As part of your package in addition to your salary, we also offer an award-winning benefits package, the opportunity for you to develop your career through the HLM Academy – but most importantly a great place to work with a truly flexible and family-oriented culture.
To apply
Please complete our equal opportunities form and submit it with your CV using the 'apply' link below.
HLM is an equal opportunities employer.
Applications have closed.