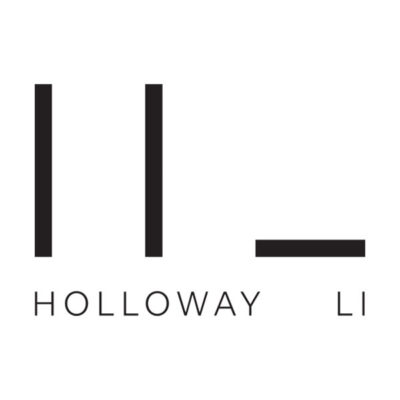 Holloway Li is looking for a full-time office manager to join its team in London.
Holloway Li is a boutique design firm specialising in hospitality interiors and private residential architecture.
The office is three years' old, and has grown rapidly in the last year to a ten-person team of design staff and we are looking to appoint our first administrative staff to assist with the day-to-day management of the office and to assist with the development of the business so we can continue on the path of sustainable, well-managed growth, whilst maintaining the high quality of our output.
We see this role as 50% office management, 50% business development.
We are looking for a positive team player with experience of working and managing others.
Primary objectives:
manage the daily operations of the studio so it is an enjoyable and fun place to work for the team
assist directors with business development strategy and implementation with the objective of sustainable and steady business growth
personal assistance to the directors
control of company diary/calendar/accounts
Office management roles and responsibilities:
ensure that the studio is maintained in good working order at all times, keeping areas tidy, fixing problems efficiently and ordering supplies when required
oversee health and safety, fire regulations, cleaning and security
regulatory governance and compliance – inc. RIBA/organise office CPD programme
HR responsibilities role (preparing and filing contracts for new employees) – preparation and management of review forms – 360 review process (using our specialist software). Coordination with our external HR consultant
monthly payroll and paying consultants/fees (coordinate with our accountants)
recruitment and advertising (posting job adverts)
office internal events and team building
monthly invoicing to clients (preparation, submission of accounts, follow-up of late/non-payment)
management of project-specific cashflow sheets and resourcing schedules (using our specialist software)
bookkeeping (prepare quartile VAT submissions to our accountant) – Xero software – chase up receipts for company card account payments, improving procedures and budgetary reporting
liaise with IT support over problems/troubleshooting
assist looking for new/alternative office premises
subscriptions and renewals – magazines etc
assist directors with admin (eg. travel bookings, diary management, expense management etc.)
Business development roles and responsibilities:
developing new business relationships
managing existing relationships – CRM
maintain client and potential client deck/spreadsheet, arrange regular meetings and nudges to prospective contacts
identify conferences and events of benefit to the office – attend in person or arrange for attendance fo directors
develop business plan/strategy/direction – assist directors – business case creation
fortnightly strategy briefing/workshops with directors
PR and press releases (liaise with external PR company) – develop strategy
marketing strategy (inc. updating of marketing brochures and materials/website) upkeep collateral
social media output and communications
developing strategic brand partnerships with complementary organisations and companies
strategy for developing our business offering (and diversifying our offering)
develop program of office client events/hosting
fielding/prioritising of incoming enquiries
prepare fee bidding/tendering documentation
organising photoshoots for finished projects
resource managing and forecasting
scope management on projects
increase exposure for hard and soft marketing
Qualities and skills required:
clever
ambitious
keen interest in design/hospitality industry
minimum two years of experience in a similar creative business
highly organised, excellent time-management
thorough
initiative
work hard/play hard
helpful, supportive, fun
IT savvy
expert use of MS Excel and Adobe InDesign and Apple Mail
comfortable carrying out a range of tasks
Salary: £30-40k – based on experience
Please submit your CV and cover letter using the 'apply' link below.
Strictly no agencies.
Applications have closed.