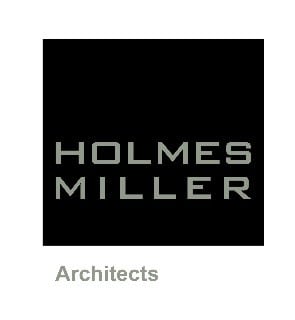 Holmes Miller is looking for an interior designer to join its team in Guangzhou.
Work type: major projects
Candidates must be able to work independently and have professional experience in completing extremely high-quality work.
Candidates will collaborate with consultants and LDI (local design institution) to produce comprehensive design packages through intensive coordination work, with transparent and good communication.
Strong design ability, partnered with good drawing and presentation skills are essential. Candidates should be able to display a good understanding of interior design technologies, and of working at a variety of project scales.  The designers skills need to meet all Chinese and western standards.
Candidates should have:
approximately two years' professional experience
very strong conceptual graphic design ability
Good presentation skills, with strong drawing talent
proficiency in AutoCAD and/or Revit, RHINO, Adobe Creative Suite, word processing and spreadsheet programmes
The interior designer role involves:
working on defined segments of a project, after initial and periodic interaction with an assigned supervisor and responsibility for organising their personal work
a thorough understanding of project design philosophies, inputting to the development of design strategies
developing creative/innovative solutions to assigned tasks, including research and documentation for these solutions
contributing to team effort through the spirit of cooperation
contributing to the detailed preparation of design/construction documents, integrating work with other project team members
performing material/building systems research, preparing and coordinating
We offer excellent working conditions, with a salary negotiable commensurate with experience (salary expectations to be discussed at interview). There is a real opportunity for career advancement for the right candidate.
If you are interested in this post then please submit an up-to-date CV with examples of your work, and contact details by clicking the 'apply' button below.
Applications have closed.