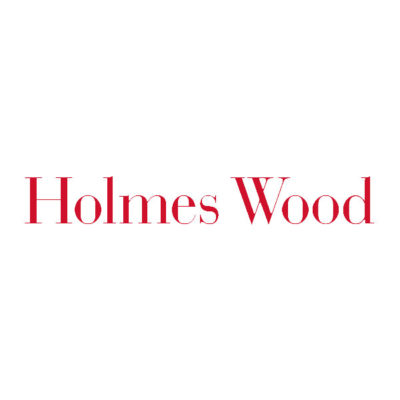 Holmes Wood has a vacancy for a creative lead to join its firm in London.
Helping people navigate and experience the world around them, Holmes Wood is a leading design company specialising in the creation of beautiful and effective design solutions that help people navigate and experience the world around them. Blending aesthetics and function, our multi-disciplinary team of designers combine unique expertise to produce award-winning wayfinding, graphics, placemaking, information design, exhibition design, branded environments, print design and motion graphics. Taking into consideration both the bigger picture and the granular detail, the team combines creative flair with commercial know-how to achieve maximum impact for clients.
The team
We are a highly creative, energetic, nimble-thinking, sociable, close-knit team of people made up of graphic designers, information designers, product designers and design managers at all different levels.
The role:
as a key senior member of our growing interdisciplinary studio and part of the leadership team, you'll be responsible for leading the creative design on information graphic and graphic design at director level
you will have excellent typographic skills with substantial experience working across environmental design, brand design, print, motion graphics and product
you will form part of the leadership team, helping drive strategic decision making for the future business direction in Holmes Wood plus potentially the broader Handley House design businesses
you will help motivate and inspire our designers to create the best possible work
you will have excellent communication skills and the ability to represent the company to clients at all levels and on the world stage
Key responsibilities:
provide a leading, effective and innovative leadership role in the creative direction of all work for a wide range of projects, with a particular focus on wayfinding design. This includes thought leadership and helping drive innovation across the design group
be the lead client face for all the creative aspects of the work, leading on design presentations at every level
present Holmes Wood work at events, seminars, lectures etc. globally to promote our work and its uniqueness
extract clear creative briefs from clients
ensure all creative briefs are understood and disseminated to the team, with clearly understood deliverables
lead in brainstorming/design sprints, direct any relevant research for projects, add insight and value, and lead in achieving studio and project goals
direct the generation of design concepts through to final design, accomplishing and maintaining the quality of design throughout all phases of design showing complete attention to detail, with consideration for the end-user and how they ultimately engage with the studio's creative output
help manage the workloads of the creative teams to ensure the effective delivery of any particular project with the other Holmes Wood directors
ensure all projects are evaluated and evaluation is acted upon to improve business process
have a key role in the development of new business. Building and maintaining both new and existing client relationships, managing expectations
build, motivate, and engage the studio, helping retain the Holmes Wood culture
Qualities and essential skills:
experienced multidisciplinary creative with strong graphic and typographic skills
excellent conceptually, innovative and creative
ability to effectively lead, inspire and motivate design teams
ability to effectively present ideas with excellent communication skills, both written and verbal
ability to effectively manage budgets
high-level of interpersonal communication skills
excellent time management skills including the ability to meet tight deadlines and multi-task
all applicants must hold a valid right to work in the UK
Please submit applications using the 'apply' link below.
Applications have closed.