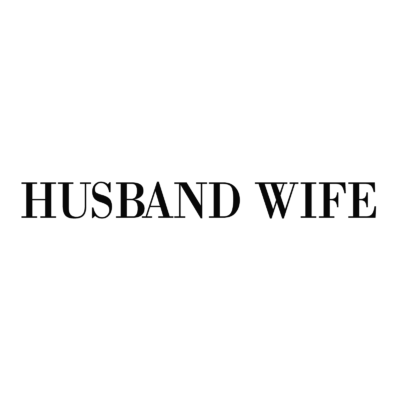 Husband Wife is seeking a project designer to join its studio in New York, USA. 
Studio biography
Husband Wife is a small design firm located in Greenpoint, Brooklyn. We work in a range of typologies and scales, but with each we apply a similar rigor and fascination with detail. Our projects include private residential, commercial, retail, office, food and beverage, cultural, and pop-up shops.
Husband Wife is seeking a talented and ambitious project designer with at least four years of experience to join our growing design team. This role will be a key part of the wider project team providing input in the design process and supporting the delivery of the studio's wide portfolio of projects.
Please read the job requirements below, and if it sounds like a good fit, we'd love to hear from you.
Project designer role
Our project designer will play an important part throughout the collaborative design process – providing input into the early creative vision and working closely with the wider team on project administration.
Concept development: generate ideas (both independently and under direction), carry out research and provide design inspiration and input to the wider team. Develop and communicate design ideas using software (Rhino) and physical maquettes. Produce 3D computer models, renders, sketches, and hand-drawings as needed to best communicate design internally and in client presentations.
Design production: produce drawings sets (AutoCAD) in detail commensurate with each phase, including bid sets and construction documents. Responsible for project specifications and schedules.
Project management: support the project lead by providing meeting documentation, attending site and providing project coordination as needed. Communicate with contractor team and sub-consultants to ensure project scheduling targets are met. Be a point of contact for the wider project team in helping to ensure design is clearly communicated on site.
Client management: communicate directly with clients – via email, phone and in-person meetings. Communicate thoughtfully, clearly and accurately and ensure the wider team is kept apprised of all relevant project information.
Required skillset:
degree in architecture or interior design
knowledge of historic and contemporary architecture, interior design and furniture
four+ years of architecture/interior design in a similar role at a design firm
experience with commercial and high-end residential projects
experience in successfully leading, managing and executing architectural and interior projects – from concept development through to final finish
proven track record of meeting scheduling deadlines and with the ability to seek out solutions to problems as they come up while maintaining progress
comprehensive knowledge of 3D modelling and drafting software (AutoCAD and/or Rhino)
excellent knowledge of Adobe Creative Suite (Photoshop, Illustrator, InDesign etc.)
knowledge of design requirements, construction methods and materials for high-end environments
strong visual skills, with attention to detail, composition, light, colour and form
calm, mature and professional
self-motivated – able to work independently whilst always keeping the wider team informed of progress
analytical – with a proactive approach to problem solving
To apply
Please submit a brief cover letter (with salary expectations), resume, references, and PDF portfolio samples using the 'apply' link below.
Portfolio should include: photography of built work, example of visualization, and samples of your own technical drawings. Description of your involvement appreciated.
Please note: all applicants should be US citizens, hold a green card or have appropriate work authorization.